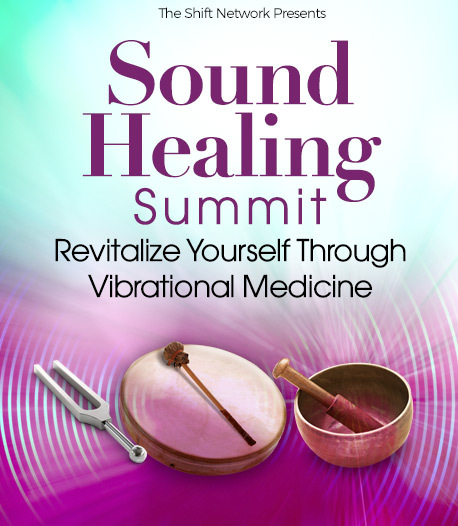 Program & Replays

How Sound Heals
Broadcast on August 03, 2020
Hosted by Alec Sims
With Jonathan Goldman
Discover the secrets of sound healing with internationally acclaimed teacher, author and chant master Jonathan Goldman. Explore the scientific and spiritual basis of using sound for healing and transformation, and find out how your own self-created sounds can enhance your health and wellness.
In This Session:
Learn the basic principles and practices of sound healing including psycho-acoustics and vibro-acoustics
Discover simple techniques for using self-created sound for healing
Achieve deep states of meditation for enhanced health and happiness
Jonathan Goldman
Director of the Sound Healers Association & President of Spirit Music, Inc.
Jonathan Goldman, MA, is an international authority and a pioneer in the field of sound healing. He's authored numerous books, including Healing Sounds, The 7 Secrets of Sound Healing, Chakra Frequencies (co-authored with his wife Andi), The Divine Name (winner of the 2011 Visionary Award for Best Alternative Health Book), and his latest (also co-authored with his wife Andi), The Humming Effect, which won the 2018 Goldman Visionary Award for Best Health Book. 
Jonathan is director of the Sound Healers Association and president of Spirit Music, Inc. in Boulder, Colorado. A Grammy nominee, he's created more than 25 award-winning recordings, including The Divine Name (with Gregg Braden), Reiki Chants, Frequencies, Ascencion Harmonics, Chakra Chants, and Merkaba of Sound. Chakra Chants has been a double Visionary Award winner for Album of the Year and Best Healing/Meditation Music, was honored in 2016 with the Visionary Award for Iconic Album.
Jonathan, a lecturing member of the International Society for Music Medicine, has dedicated his life to the path of service, helping awaken and empower others with the ability of sound to heal and transform. In spring 2011, Jonathan was named one of Watkins' Mind Body Spirit magazine's 100 Most Spiritually Influential Living People. Also in 2011, Jonathan was inducted into the Massage Therapy Hall of Fame. He presents Healing Sounds lectures, workshops, and seminars worldwide.