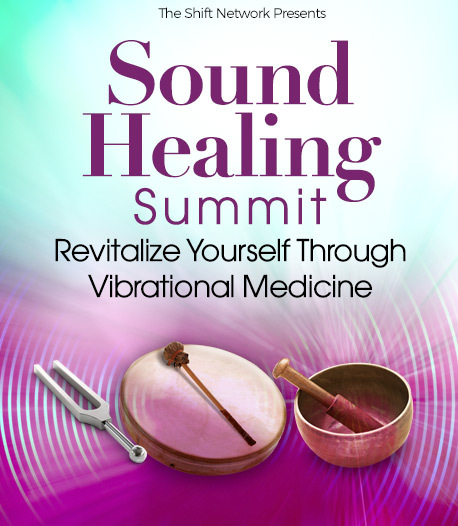 Program & Replays

Our Voice is Medicine for Our Nervous System
Broadcast on August 03, 2020
Hosted by Alec Sims
With Vickie Dodd
This timely session focuses on how to nurture and mend our nervous system with our own voice.  The skill of grooming and nurturing the nervous system through sound is exceedingly useful in our present times, and helps mitigate the impact of stress, accidents, and traumas.
The human form has always been Vickie Dodd's instrument. She came to sound because she's always able to perceive frequency through color, light, and geometry — in addition to being trained in a diverse array of physical and emotional therapies. Hear about the infinite possibilities as we open to deep listening and attune to the truth of our own unique experience as vibrating bodies.
In This Session:
Learn how the human form is the instrument and holds all the memories of all our ages — and how our voice can open these doors to perception
Discover ways that the voice can soothe and nourish the nervous system, and learn a simple vocal technique to connect to your own inner nature
Embrace listening as the most important ingredient to sounding... and how listening can be the greatest teacher
Vickie Dodd
Director of SacredSound Works/ Teacher/Practitioner
Vickie Dodd, Director of SoundBody Productions, is an internationally known pioneer in the field of sound as bodywork. She is an Aston-Patterning teacher, author, poet, nutritionist, herbalist, workshop leader, and musician. She started using sound as a healing modality in her work with her clients nearly 50 years ago, and has trained with many masterful teachers in the art of body therapies and spiritual purification tools.
Vickie has added serious study and exploration into the curative aspects of sound, color, and movement. She designed a system which integrates emotional memories within the physical body and facilitates the release of long-held emotional distress. She's consulted with organizations and professional groups, assisting them to address specific issues they encounter in their work and life responsibilities.
Vickie has organized workshops, conferences, and residential trainings for several decades. She's a performer of Sacred Sound, has toured with Joe Fonda's jazz group in Europe and the U.S., and has recorded with avant-gard jazz great Anthony Braxton. She's had the priviledge of working with many fine musicians.
She's the author of Tuning The Blues To Gold: Soundprints, and has several recordings available. She lives in Port Angeles, Washington, and teaches in Europe, South America, and many locations around the U.S.