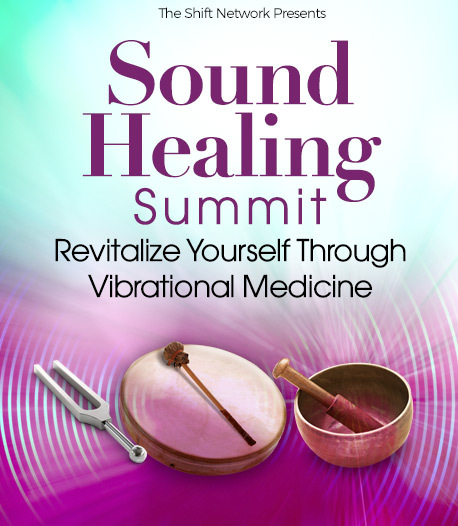 Program & Replays

KeyCodes in Sound Wisdom
Broadcast on August 06, 2020
Hosted by Alec Sims
With Zacciah Blackburn
Zacciah Blackburn asks, what are the key components of an enhanced sound experience? For the advanced practitioner, understanding the keycodes of wisdom in our sound signatures — and how we generate them — is of ultimate importance. What potential benefits are we offering our clients in the innermost experience? Where are we taking them? What is the relationship between the sounds we make and the methods and intentions through they're generated? What is the nature, outcome, and effectiveness of our intent and inner states?
In This Session:
Explore the importance of our inner states and how we generate them in a sound practice
Looking at how sound amplifies or magnifies our inner states 
Discovering how our right relationship to the inherent holistic nature of the cosmos benefits, inspires, and enhances our healing practice, along with the wellbeing of our clients
Zacciah Blackburn
Owner, Sunreed Instruments & The Center of Light Institute of Sound Healing
Zacciah Blackburn is a gifted intuitive, educator, sound healer, and Sacred Sound channel, trained in classical healing and shamanic traditions, and Sacred Sound cultures. He teaches internationally, and practices in Vermont, USA, at the Center of Light Institute of Sound Healing and Shamanic Studies.  Zacciah shares authentic trainings in the nature of human consciousness, authentic being, explorations into the Shamanic worlds of Earth Energies & awareness, and teaching on the nature of sound, healing, and consciousness, and their inter-relationship as a tool for therapeutic healing.
His in-depth understanding provides life transforming experiences into the authentic nature, being, and wellness of who we are as spiritual beings, and our purpose here. He has served as director of Education at the International Sound Healing Network, & co-founder & director of the World Sound Healing and All One Now Network. He also serves the sound healing and shamanic communities by bringing his skills and expertise into consultations to help practitioners choose and build their learning skills for a wide variety of traditional and contemporary musical instruments used in sound healing and shamanic practices, at Sunreed Instruments®, an online and retail sound healing & musical instrument store, in business since 1977.