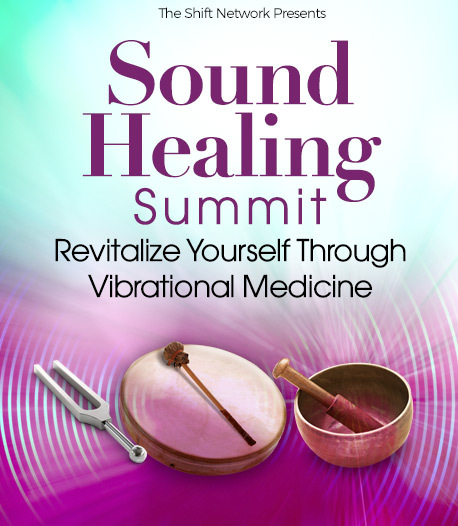 Program & Replays

Healing Through The Yoga of Sound: Vibrational activation through the practice of mantra
Broadcast on August 06, 2020
Hosted by Alec Sims
With Russill Paul
When you learn to listen deeply to yourself and the universe, and you when you learn sacred speech to communicate, you activate powerful energies in yourself and in the world that create elevated states of consciousness and lasting spiritual transformation. While yoga is well recognized for its role in health and well being, Russill Paul shares about a rich tradition of mantra and sacred sound that evolves alongside it. No postures or stretches are required, nor do you need to be musical.
In This Session:
The importance of tuning in to the skill of listening without thinking
Learn the true meaning of mantra, how to nurture, and develop your soul's voice in contrast to those voices of ego
The alchemy of transforming lower vibrations into higher vibrations using mantra and the art of sacred speech
Russill Paul
Author, Teacher, Pioneer of The Yoga of Sound & Founder of Yogic Mystery School
Author of The Yoga of Sound and many best-selling chant CDs, Russill Paul brings 25 years of teaching at leading educational institutions to the founding of his online Yogic Mystery School. Highly regarded for his ground-breaking work worldwide, he is a pioneering figure who introduced the sonic aspects of yoga in North America.
At the present time, his work focuses on emotional healing, personal transformation and spiritual awakening, bridging the gap between ancient Eastern wisdom and living life in western society in ways that facilitate deeply fulfilling states of consciousness. While he continues to travel across the US and internationally to present workshops and concerts to large audiences, working one-on-one with individuals as well as guiding small groups in deep spiritual practice is fast becoming his true love.
Russill's spiritual journey begins in the darkness of years of substance abuse before transitioning to yoga and spiritual practice after an attempted suicide at the early age of 19. Trained as a monk and yogi over five years at a forest ashram in India, the strength of his teaching lies in living a regular life in the world, sustaining a loving marriage of almost three decades, and helping his students access profound inner experiences while improving the quality of their outer circumstances. His annual pilgrimage "Transform in India" takes westerners to India to undergo a total spiritual makeover.