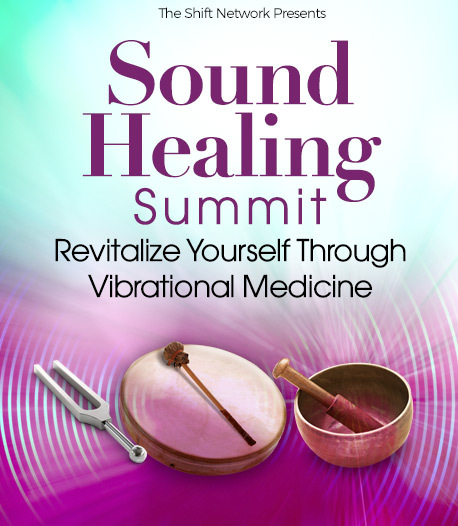 Program & Replays

Enhancing Relationships with Music, Mantra & Toning
Broadcast on August 04, 2020
Hosted by Alec Sims
With Dean Evenson & Dudley Evenson
Breath, vocal toning and humming are the basis of both healthy living and also of music in general. The simple practices offered by the Dean and Dudley Evenson can form the basis of good health for both the individual and the relationship, and can make the power music available to. Self-expression through sound can be beneficial in dislodging and releasing negative or damaging emotions. Learn simple ways non-musicians can use elements of sound and music to deepen their connection.
In This Session:
The meaning of "peace through music" and how music and sound are helpful for healing and stress-reduction
How to use use music, simple instruments, and vocal toning practices to promote greater harmony enhance connectivity in relationships
How singing and music can encourage living a life of joy and connection--a power that is available to everyone! You do not need to be a musician!
Dean Evenson
Co-founder Soundings of the Planet, Award-winning Musician, Flautist/Composer
Dean Evenson is one of the true visionaries of the Ambient/New Age musical genre. With a Master's Degree in Molecular Biology and having played silver flute since he was 10 years old, Dean has been able to combine the artistic and scientific aspects of his life. He is a sound healing pioneer, prolific musician, composer, entrepreneur, video pioneer and co-founder of Billboard-charting independent music label, Soundings of the Planet. The success and pioneering nature of his creative work attest to a dynamic personality and a life-long commitment to the positive evolution of life on this planet in relationship with the natural and spiritual world. 
After graduate school under a National Science Foundation Fellowship in 1968, Dean Evenson moved to New York's thriving East Village arts district where his apartment was directly across from Dudley Dickinson, who soon became his wife and lifelong artistic and business partner. Dean also immediately found work as a recording engineer at Regent Sound Studios where he recorded Atlantic Records artists including Eric Clapton, Les McCann, Mose Allison, and Roberta Flack.
In 1970, the Evensons bought one of the first Sony half-inch portable cameras and went on the road in a converted school bus to record the alternative culture and awakening consciousness of the era. They were particularly inspired by the Native Americans they met who spoke of respecting Mother Earth. In 1979, they recorded a Ram Dass lecture and realized people had audio cassette players at home so they switched their focus from video back to audio and founded their record label, Soundings of the Planet. With a mission of Peace Through Music, Dean was one of the first to combine the sounds of nature with the peaceful music he was creating. His award-winning music is streaming worldwide and is extremely popular with practitioners of massage, yoga, and meditation. He and Dudley teach sound healing workshops and have co-written a book called Quieting the Monkey Mind: How to Meditate with Music. Dean continues to video the nature that surrounds his home and in his travels. Many are combined with his peaceful music and seen on the Soundings of the Planet YouTube channel.
Dudley Evenson
Soundings of the Planet Co-founder, Producer, Award-winning musician, author
Dudley Evenson is an award-winning multi-media artist with a focus on music, photography, video, and writing. In 1979, she co-founded Soundings of the Planet with her husband Dean Evenson. Together, they have produced over 90 albums and videos, taught sound healing workshops and online courses, and co-authored a book on music and meditation. Dudley plays harp and uses her voice as a complementary instrument. She also does guided affirmations and visualizations albums and videos and has shared her music and meditations live before such luminaries as Deepak Chopra, Joan Borysenko, Larry Dossey, Don Miguel Ruiz, Iyanla Vanzant and others.
Dudley's recent book Quieting the Monkey Mind: How to Meditate with Music, co-authored with husband Dean Evenson, draws from over four decades of creating music for healing, meditation and yoga. The guidebook is filled with practical tips, exercises, photos, and illustrations to support readers on an empowering journey of finding inner peace. Dudley also co-authored the best-selling book The Big Secret with Jack Canfield (co-author of Chicken Soup for the Soul series). Together with other successful entrepreneurs and professionals, Dudley and Jack share secrets for how one can achieve the health, wealth, and lifestyle one desires. Dudley's chapter is entitled "The Harmonious Sounds of Success: A Story of Peace Through Music."
With a degree in art history and time spent in Japan learning photography, she has been the executive producer, art director and copy writer for all of the Soundings releases in addition to performing her harp and doing guided meditations on many albums. Dudley is a certified professional life coach and has trained with Impact Coaching Academy and AARP Life Reimagined. She writes the Healthy Living Dreams blog on the Soundings home page and produces the award-winning Soundings podcast.