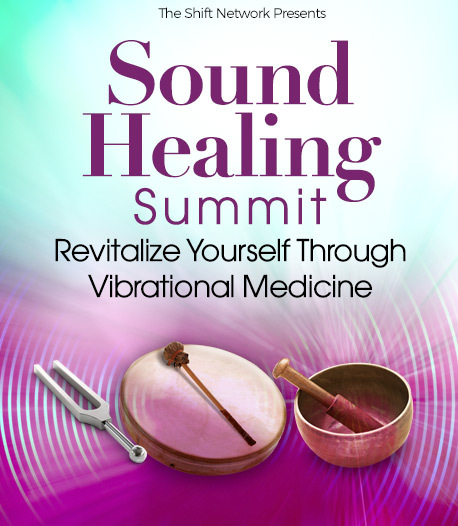 Program & Replays

The Healing Power of Crystal Alchemy Singing Bowls
Video Dialogue With Jeralyn Glass and Alec Sims
What does it mean to stand in the vibration of heaven on earth? How has music and sacred sound contributed to that evolution? Jeralyn Glass shares how working with Alchemy Crystal Singing Bowls — and the positive messaging coming through the container of crystalline sound — has transformed her own life from grief to joy and purpose. You'll also discover how those sounds are changing the way people heal.
Professor Jeralyn Glass
Prof & Founder Crystal Cadence, Sacred Science of Sound Live Events & Trainings
Jeralyn Glass, an internationally known singer, professor, sound-healing practitioner, and crystal singing bowl master alchemist, has performed on Broadway, in opera, and on concert stages around the world. Her personal alchemy of classical music, meditation, and high vibrational sound creates a unique presence. She sang the national anthem for over 18,000 people in her hometown of Los Angeles, and has written and sung tributes to Kareem Abdul-Jabbar and the late Kobe Bryant, as well as for German and French presidents.
The course of her life shifted dramatically five years ago with the loss of her only child. Sound became the path for her own healing and inspired her active participation with the Cancer Support Community and Maria Shriver's Women's Alzheimer's Movement. Passionate about music and sound as tools of self-discovery and healing, Jeralyn founded Crystal Cadence, home of the Los Angeles Crystal Tones Singing Bowl Temple, where she also offers The Sacred Science of Sound™ crystal alchemy sound-healing trainings, crystal alchemy singing bowl consultations, mentorships, and transformational voice. She was the keynote presenter at the National Convention of "The Compassionate Friends," and has performed her high vibrational music for New Thought heavyweights Marianne Williamson, Gregg Braden, Anita Moorjani, Lee Harris, Marci Shimoff, and Dr. Sue Morter.
Jeralyn opened the Los Angeles Conscious Life Expo with the late Barbara Marx Hubbard and presented her concert, "Forever Love," at the Science and Spirituality Conference in Canada. She presented her new album, Vibrance, an unusual combination of classic and original songs, crystal alchemy singing bowls, and spoken meditation held in a new age, jazz-influenced musical container at the sold-out Scientists, Mystics & Sages Conference alongside Gregg Braden, Bruce Lipton, and Joe Dispenza. Jeralyn works regularly as a musician and sound-healing practitioner at Kamalaya, the Condé Nast Gold Wellness Sanctuary in Thailand.
Her popular online series, The Sacred Science of Sound, featured interviews with well-loved musicians and leading experts in sound and energy medicine. The series became a critically acclaimed live event in Los Angeles in November 2019, featuring a sound-healing performance with Jhené Aiko and leading-edge information on vibrational medicine, bioenergetics, and the healing power of music. The 2020 online series was held in June with Dr. Bruce Lipton, Marianne Williamson, India Arie, Jonathan Goldman, Dr. Daniel Levitin, Eileen McKusick, and Dr. Sue Morter, among others.