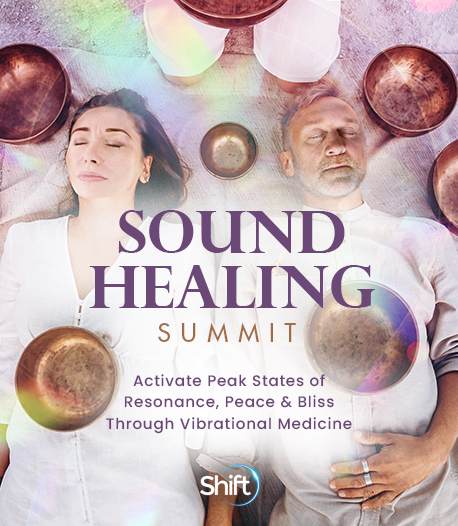 Program & Replays

Rising Celestial Voices: Transforming Mind, Body, and Soul With Light Language
Broadcast on August 10, 2021
Hosted by Christine Stevens
With Phyllis Anne Douglass
Learn about the benefits of sound healing to heal, transform, and elevate your body, mind and spirit, by attuning to the resonance of celestial or cosmic Light Language — also known as Xenolinguistics — using the voice. Phyllis Anne Douglass shares a Vocal Alchemy transmission encoded with energy, frequency, light, and resonance, which are brought through her physical vessel.
In This Session:
Learn how sound effects the body as a healing tool
Experience a vocal transmission for interdimensional healing
How to integrate somatic-body work, musical performance, and tools of angelic language as a healing modality
The opinions expressed here are those of the author/presenter and are not representative of Shift Network employees, customers, or other presenters.
Phyllis Anne Douglass
Author, Vocal Sound Alchemist & Musician, Intuitive Healer, Artist, Yoga Teacher
Phyllis Anne Douglass is an author, vocal sound alchemist & musician, intuitive healer, artist, yoga teacher, and a licensed massage therapist. She has studied for many years within the field of energy medicine, shamanism, spirituality and mysticism. Phyllis works with the body, mind, and soul using advanced manual therapies, energetic healing methods, and the profound use of sound as a creative force of expression.
Phyllis considers her Vocal Alchemy Music to be a very spiritual and performative art form, that arises from the higher spaces within, and expresses through Phyllis from the non-material world as divinely encoded vibrational sound, frequency, patterns, and light with deep purpose and passion. Phyllis Anne Douglass is a Shaman of Sound — a Nagual of the inner tonal light.
As a direct conduit for the Divine Order of the Elohim, her work as a Vocal Alchemist initiates healing and transformation through the innate mechanisms held within the physical and energetic bodies and mind — which hold the unparalleled ability to transform, spiritually transfigure, and heal us on all levels.