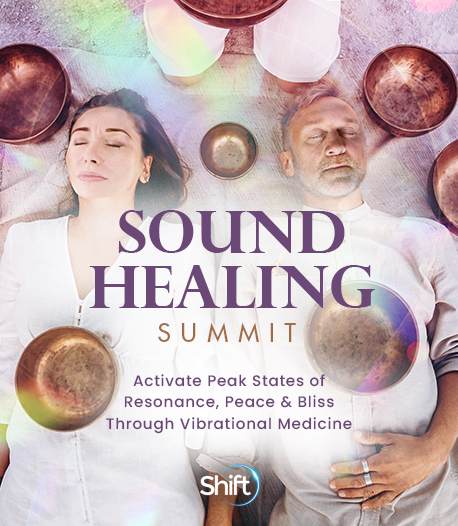 Program & Replays

The Sound of God: Gaining a Clear Channel
Broadcast on August 09, 2021
Hosted by Phyllis Anne Douglass
With Dr. Christie Smirl
Join Dr. Christie Smirl as she explains how every human has direct access to the sound of God. It comes from an innate source of divinity that is inside each and every one of us. A clear channel and access to the voice of God can be restored with multi-faceted interdisciplinary sciences and art. Many of these methods are sound healing practices capable of subtle purification and removal of obstructions that block the sound of God.
In This Session:
Ancient healing mantras create sound vibrations that realign the panchakoshas (five sheaths) into a state of union with God
Sound healing therapies such as crystal singing bowls, gongs, drums, and voice are capable of inducing brain waves and energetic shifts that open individuals to the voice of God
Sound healing methods, such as toning the Bija Mantras, ultimately serves to reset the sound of God from within, with its capacity to penetrate and align the panchokoshas
The opinions expressed here are those of the author/presenter and are not representative of Shift Network employees, customers, or other presenters.
Dr. Christie Smirl
Doctorate of Ayurveda, MS, NP, ERYT - 500, Reiki Master, Professor, Author
Dr. Christie Smirl is a Doctorate of Ayurvedic Medicine, Master of Science, acute care nurse practitioner, Reiki master, advanced yoga and meditation teacher trainer, E-RYT 500, and professor of medicine. She is the owner of Healthier Vibrations, a sound healer, author of five books, and an international musician and mystic. She combines 28 years of integrated health modalities to teach individuals and groups how to regain control of emotions and health. Christie practices several spiritual lineages and teaches that we are all divine emanations from the Supreme Divinity. It is the greatest achievement to align with our bliss nature and will. She believes that everybody is capable of multidimensional healing for body, mind, and soul reintegration.