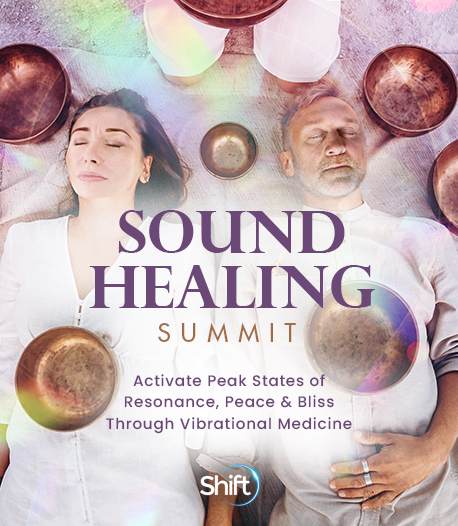 Program & Replays

The Emerging Art of Sound Meditation
Broadcast on August 10, 2021
Hosted by Phyllis Anne Douglass
With Lynda Arnold aka Divasonic
The practice of sound meditation is growing exponentially throughout the globe as a way to deliver comfort, serenity, and transformative shifts in people. There is a formula emerging around this work in terms of instruments used and approaches practiced in various indoor and outdoor environments. Lynda Arnold offers a lively discussion about how the combination of sound and meditation is transforming our communities and infusing fresh creativity into the way we make meditative music and listen.
In This Session:
The current state of sound meditation experiences and why they have gained popularity
Important aspects of effective sound meditations
Benefits of sound meditations for listener and facilitator enhancing creativity, reducing stress, transforming consciousness, and community building
The opinions expressed here are those of the author/presenter and are not representative of Shift Network employees, customers, or other presenters.
Lynda Arnold aka Divasonic
Founder of Sonic Devas, Producer, Musician, Sound Meditation Artist and Educator
Lynda Arnold, founder of Sonic Devas Divine Feminine Sound Meditation Experience, is a sound meditation facilitator, vocalist & multi-instrumentalist, composer, and a seasoned performer on a lifelong mission to build healthy communities through the power of sound and music. She offers sound healing workshops, private sound baths, singing for wellness sessions at some of the top festivals, conferences, meditation/yoga studios in Los Angeles. Her intention is to provide a gateway for people to reduce stress, transform consciousness, and heal through sound and meditation.
She received a certificate in Sound, Voice and Music Healing at the California Institute of Integral Studies in San Francisco in 2010, has multiple music degrees, and more than 25 years of music education and performing experience. In 2020 she launched the Divasonic Music Academy and her first online programs Devotional Voice, The Yoga of Piano and Native Flute Magic to inspire people of all ages to connect to their soul music.
As a multi-instrumentalist, recording engineer, and music producer, Lynda has spent years collaborating with other artists and bands, and touring in support of her extensive catalog of releases as Divasonic. Her sound has varied through her 25 year, fiercely DIY career, touching on every electronic music genre accompanied by her transcendent, angelic flute and soulful vocal deliveries.