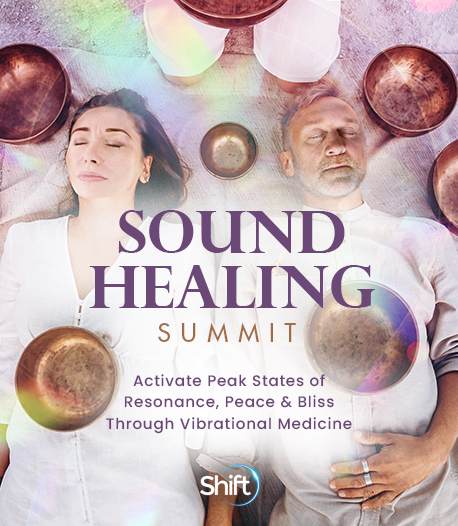 Program & Replays

Sound Healing With Tuning Forks: Achieving Resonant Coherence
Broadcast on August 13, 2021
Hosted by Alec Sims
With Dr. John Beaulieu, ND, PhD
Through the understanding and proper use of tuning forks, you can learn to tune your nervous system and transition from a state of neural dissonance to a state of neural coherence, almost instantly. When you're in tune, your body's immune system is naturally enhanced, your nervous system "hums" in unison, and your circulatory system flows. Listen as Dr. John Beaulieu explains how you become more creative, flexible, and adaptable to the changes required of modern life when you get into a state of resonant coherence.
In This Session:
The importance of a daily sound practice for enhanced health and wellbeing. How to use Biosonic tuning forks as a daily preventive medicine practice, based on research
An understanding of sound and consciousness based on stress science and the relationship between neural coherence and resonance coherence in daily life
The science of mindful listening and its importance in sound healing
The opinions expressed here are those of the author/presenter and are not representative of Shift Network employees, customers, or other presenters.
Dr. John Beaulieu, ND, PhD
Co-Founder of BioSonic Enterprises, Ltd., Naturopath, Psychologist, Composer
Dr. John Beaulieu, ND, PhD, is a composer, musician, psychologist, and naturopathic physician exploring multiple mediums of creative expression. His work focuses on the development of tuning forks as musical instruments tuned to pre­cise mathematical formulas to affect consciousness and bring about a healing response via mindful listening. He is the co-founder of BioSonic Enterprises, Ltd. a company dedicated to "tuning the world." Dr. Beaulieu is the author of numerous research papers and professional publications including Music and Sound In The Healing Arts and Human Tuning Vol. I: Sound Healing With Tuning Forks and Vol. II: Sound Healing and Values Visualization.
His research publications focus on nitric oxide, sound, and the relaxation response related to vagal tone. He is the composer of Calendula A Suite For Pythagorean Tuning Forks and Apollo's Lyre, A Modern Adventure In Ancient Cosmic Harmony. Dr. Beaulieu has been a practicing clinical therapist and professor for forty five years. He graduated from Purdue and Indiana Universities, where he studied psychology and music, and went on to serve as a supervising therapist and researcher at Bellevue Psychiatric Hospital in New York City. He currently lectures around the world on sound and healing, and performs special sound healing concerts with tuning forks called Human Tune Ins™.