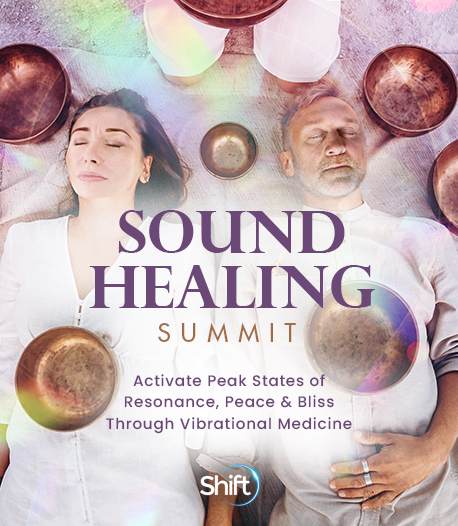 Program & Replays

Changing the World With Sound
Broadcast on August 11, 2021
Hosted by Phyllis Anne Douglass
With David Gibson
David Gibson discusses the basis of how sound works physically, mentally, emotionally, and spiritually. He also shares the latest information on the research being developed by the Medical Sound Association to create a new medical system — a new conceptual framework on how to heal every disease in the world. You will also learn about the Sound Education Association that is creating a new educational curriculum for children around the world.
In this session, you'll:
Learn the basis of why and how sound works physically, mentally, emotionally, and spiritually
Discover how to approach different physical and emotional issues with sound
Find out about a new curriculum for children based around sound and vibration
The opinions expressed here are those of the author/presenter and are not representative of Shift Network employees, customers, or other presenters.
David Gibson
Founder of Globe Sound Healing Instute, Sound Therapy Center & Research Foundation
David Gibson is the founder and director of the Globe Sound Healing Institute in San Francisco (and online), offering individual classes and state-approved certificate programs in sound healing and therapy. David is the author of the #1 selling book on sound healing, The Complete Guide to Sound Healing and a producer of sound healing music that is played in hospitals around the country, including Massachusetts General Hospital.
David runs the Sound Therapy Center at the Institute (and online) that offers 15 types of sound healing treatments. He has produced nine international sound healing conferences and is the founder of the Sound Healing Research Foundation, designed to help bring sound healing into the mainstream.
David set up the Medical Sound Association consisting of more than 400 doctors and sound therapists collaborating on ways to cure disease with sound, music and vibration. The site now has detailed treatment plans for a wide range of issues including anxiety, depression, grief, PTSD, cancer, drug addiction, and dementia.
David received a $100,000 grant to take the Sound Healing Institute's curriculum into two Montessori schools. Along with 24 sound healing instructors, he has created over 2500 exercises for children, at every age level and the Sound Education Center now has over 500 downloadable exercises.
Both the Medical Sound Association and Sound Education Association have bi-monthly meetings. Membership is free.