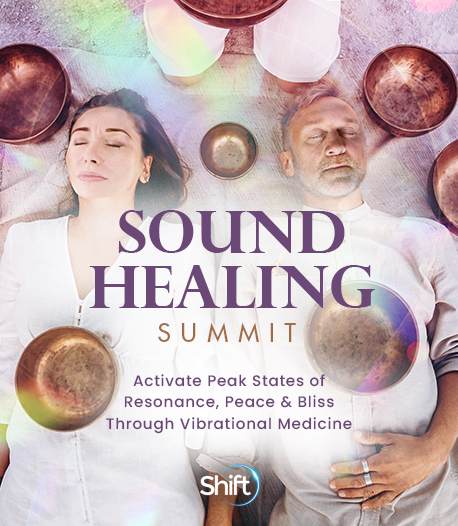 Program & Replays

Effects of Intention on Coherence, Sound and Interpersonal Wellbeing
Broadcast on August 11, 2021
Hosted by Alec Sims
With Kathleen Riley, Ph.D.
In this session, Kathleen Riley will highlight the powerful effects of breathwork and intention on people working with sound, listeners, and the global field. Everything is comprised of frequencies which are sound waves and Kathleen will share the results from her study on the effects musicians have on audience members. The intention we bring to sharing sound, whether spoken, sung, or played on an instrument has an effect on the resonance and tone... which has a different effect on the receiver.
In This Session:
What heart coherence is, an easy breathing technique to shift into a more coherent state, and its key role in sound's healing effects
How our thoughts and intentions affect heart coherence; how heart coherence affects the center of the brain that controls sensory output
Effective awareness exercise to identify your attitudes, align with your heart, bring in intention breathing, and hear the effects on your vocal tone
The opinions expressed here are those of the author/presenter and are not representative of Shift Network employees, customers, or other presenters.
Kathleen Riley, Ph.D.
Musician, Researcher & Teacher of Heart - Brain Coherence Effect on Sound
At the age of four, when she first began to play the piano, Kathleen Riley discovered the magical portal of sound. Following her innate gift, she pursued music through college and earned a PhD in Piano Performance to learn how to explore the nuances of sound and teach this magic to students. Her path led her into scientific studies in neurophysiology, psychology, and biofeedback, and she began researching the effects of coherence on sound, both physically and through heart coherence. Her research has been published in Biofeedback and Medical Problems of Performing Artists, and she's also been featured in The New York Times and Scientific American.
Kathleen introduced her special techniques to the Cleveland Clinic Wellness Institute, has taught courses in Optimal Performance, and ran a Biofeedback Lab at the Cleveland Institute of Music. Her research with the HeartMath Institute, on the effects of shared intentionality among members of a string quartet and the audience, was filmed as a documentary.
Kathleen chaired sessions for Ubiquity University on Humanity Rising and on Creating Coherence through sound, music and art. She hosted the program Sounds of Coherence for three seasons on the Awake TV Network, and has had four specials, including one for Jonathan Goldman's 19th Annual World Sound Healing Day. She is completing a book about music, sound, intentionality, and the global field.