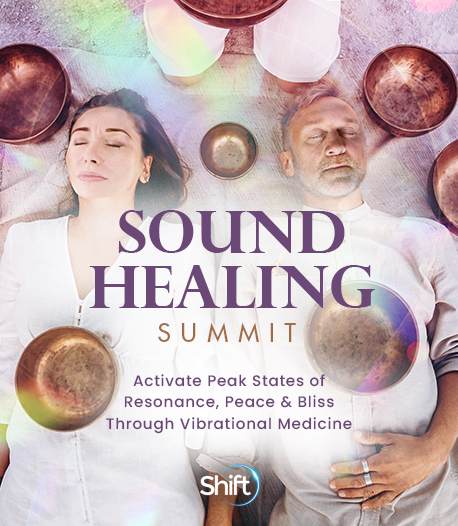 Program & Replays

Music: The Oldest Bio Hack - Ancient Sound Tools For Modern Times
Broadcast on August 10, 2021
Hosted by Alec Sims
With Barry Goldstein
For thousands of years, music has been utilized as a vehicle for healing, transformation, and increased quality of life. In this unique interview with Barry Goldstein, you'll learn how to combine ancient and modern music technology to enhance your physical, mental, emotional, and spiritual wellbeing.
In This Session:
An understanding of how ancient musical practices can be applied to enhance modern life
An awareness of how music, sound, and vibration are the perfect bridge between science and spirituality
The knowledge to create your own unique music program and become "The DJ of Your Life"
The opinions expressed here are those of the author/presenter and are not representative of Shift Network employees, customers, or other presenters.
Barry Goldstein
Multi-Award-Winning Producer, Composer, Author & Musitarian
Barry Goldstein's musical experience spans many styles and genres from co-producing the Grammy Award-winning track "69 Freedom Special" with Les Paul for Best Rock Instrumental in 2005, to providing ambient music for Shirley MacLaine. Barry has composed and produced for television, film, major record labels, and top ten recording artists. He also received the Coalition of Visionary Resources Award for Best Music of the Year in both 2017 and 2018 and his music is used in hospitals, hospices, cancer centers, and medical practices.
As a speaker, Barry's presentations have been audience favorites from medical grand rounds to national conferences. He breaks through even the toughest of skeptics by providing research, humor, and experiential processes that demonstrate the healing and transformational aspects of music, and how these "musical prescriptions" can be used in modern day medicine. His music has been embraced in the medical community and provides a low-cost, non-invasive, non- pharmacological adjunct to treatments for insomnia, stress, depression, and pain.
Barry's bestselling book The Secret Language of the Heart has become a go-to manual for utilizing music beyond art and entertainment. It provides more than 50 groundbreaking studies that assist the reader in using music to improve their health and quality of life. It has been endorsed by medical pioneers Dr. Norman Shealy, Dr. Stephan Sinatra, Dr. James Oschman, and Dr. Daniel Amen.