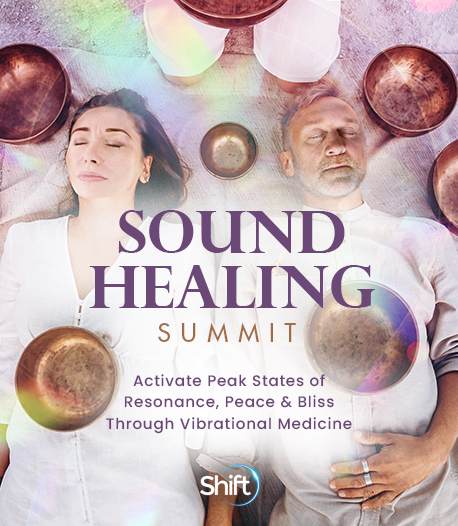 Program & Replays

The Audible Body: Exploring the Roots of Inner Listening
Broadcast on August 09, 2021
Hosted by Alec Sims
With Vickie Dodd
In this session, Vickie Dodd will share the importance of listening. Our bodies and the earth are waiting to see if we will listen.... Listen to what needs and wants to be sounded by learning to trust your inner knowing, instead of a set of techniques. Discover tools to plug into the earth and go to where you do not know, or need to know. As you go deeper into yourself and the earth, the longer and higher you can travel. Let sound be an evolutionary possibility.
In This Session:
The importance of listening and trusting the wisdom of the human form and the Earth form
Understanding that sound can dissolve that which clouds your ability to listen, trust, and love unconditionally
A willingness to listen to and express the shape of the emotions and undigested memories stored in your body
The opinions expressed here are those of the author/presenter and are not representative of Shift Network employees, customers, or other presenters.
Vickie Dodd
Director of SacredSound Works, Teacher, Practitioner, Author, Aston Kinetics, & Poet
Vickie Dodd, director of SoundBody Productions, is an internationally known pioneer in the field of sound as bodywork. She is an Aston-Kinetic teacher, author, poet, nutritionist, herbalist, workshop leader, and musician. She started using sound as a healing modality in her work with her clients nearly 50 years ago, and has trained with many masterful teachers in the art of body therapies and spiritual purification tools.
Vickie has added serious study and exploration into the curative aspects of sound, color, and movement. She designed a system which integrates emotional memories within the physical body and facilitates the release of long-held emotional distress. She has consulted with organizations and professional groups, assisting them to address specific issues they encounter in their work and life responsibilities.
Vickie has organized workshops, conferences, and residential trainings for several decades. She's a performer of Sacred Sound, has toured with Joe Fonda's jazz group in Europe and the U.S., and has recorded with avant-garde jazz great Anthony Braxton. She's had the priviledge of working with many fine musicians.
She has a new book, The Audible Body, is the author of Tuning The Blues To Gold: Soundprints, and has several recordings available. She lives in Port Angeles, Washington and teaches in Europe, South America, and many locations around the U.S.