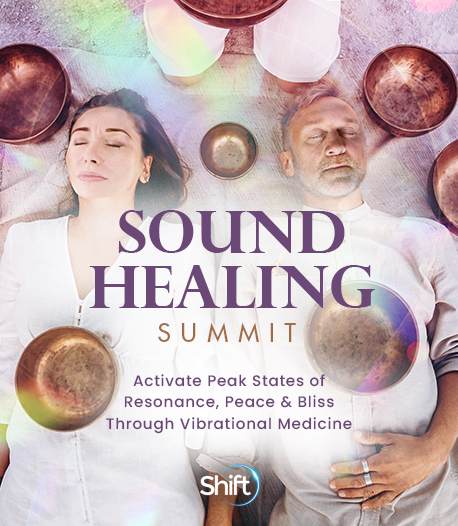 Program & Replays

Neuroscience and Technology Advancements in Sound Healing
Broadcast on August 13, 2021
Hosted by Christine Stevens
With Alex Doman
Your brain is better on music. Expanding on his TEDx talk, Alex Doman shares advancements in neuroscience-based music and sound technologies to help you find peace amidst the chaos. He illustrates how music can be both personalized and made available to the masses, with new technologies for reducing stress, improving focus, and achieving optimal performance.
In This Session:
Learn the four elements that make up sound
Experience a nine-minute "

inTime

" listening program using rhythm and melody for brain enhancement
Discover new work in bio-feedback using neuroscience-based music technologies
Explore the three types of shifts using sound and specifically composed music; from stress to relaxation — deregulating the brain; from distraction to focus; from disengagement to performance — upregulating the brain
Learn about

TLP

Shift 60 — a free online listening program Alex created to assist people with mental health challenges during the global pandemic
The opinions expressed here are those of the author/presenter and are not representative of Shift Network employees, customers, or other presenters.
Alex Doman
Founder of Advanced Brain Technologies & Vital Neuro
Alex Doman is an entrepreneur, bestselling author, psychoacoustic music producer, and TEDx speaker with more than 25 years' experience in neurotechnology. The third generation in a family of pioneers dedicated to improving brain performance, Alex is founder and Chief Product Officer of Vital Neuro, and founder of Advanced Brain Technologies. Alex's bestselling book Healing at the Speed of Sound® is published in five languages. He's contributed articles to peer-reviewed scientific journals, magazines, and books, and is the host of the Advanced Brain Podcast.
Doman's production credits are extensive, guiding teams who've created cutting-edge solutions that have helped millions of people worldwide including The Listening Program® music listening therapy and audio streaming platform, and Sleep Genius™, an audio-based sleep aid built from NASA research which achieved the #1 global Health & Fitness app in the App Store. He is currently leading product development at Vital Neuro to truly impact as many lives as possible by bringing exceptional innovations and solutions to the market.
Alex has been interviewed by NBC, CBS, ABC, MSNBC, Today, NPR Marketplace, Wall Street Journal, Self, Women's Health, Men's Health, Fast Company, MoneyWatch, ESPN Radio, and more. A global keynote speaker, Alex has been on stages in Europe, Asia, Australia, and North and South America, and was recognized as one of the 50 important human behavior experts to watch.