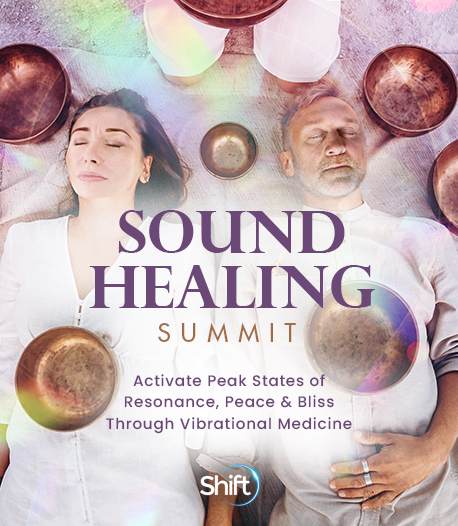 Program & Replays

Trance Drumming for Healing
Broadcast on August 12, 2021
Hosted by Christine Stevens
With Krista Holland
Throughout diverse cultures, humans worldwide have explored ways to create trance states through drumming, dancing, and other practices. Many modern people seek to understand the healing mechanisms and potential within these trance states. Together with Krista Holland, learn how drumming in rituals, ceremonies, and rites of passage are a means for accessing states of ecstasy and trance — and hold keys for modern humans in trauma resolution and facilitating greater mental health and wellbeing.
In This Session:
How widespread traditional cultures have utilized drumming and trance for healing
Experience how to use the drum for soothing, such as a lullaby for your child
Experience odd meter rhythms — in 5 and 7 — to create repetition and trance
Discover the five element sounds on the frame drum
The opinions expressed here are those of the author/presenter and are not representative of Shift Network employees, customers, or other presenters.
Krista Holland
Multifaceted Teacher, Frame Drummer & Independent Researcher
Krista Holland, a multifaceted teacher, frame drummer, and independent researcher, is the founder of the Sacred Drumming Academy, where she shares her in-depth training and studies of the frame drum and leads sacred drumming circles and ceremonies. She has devoted more than 25 years of research and practice of the frame drum and its incredible cross-cultural history, and has 15 years experience teaching the frame drum to others.
Krista learned the art of frame drumming along with ritual, myth, and ancient feminine drum history while apprenticing for 14 years under the tutelage of the late Layne Redmond, author of When the Drummers Were Women. Krista also counts Babatunde Olatunji, Yshai Afterman, and Walter Garces among her most influential drumming teachers.
Primarily focusing her frame drumming on its healing aspects rather than on drum performance, Krista has drummed privately for cancer patients in hospice, pregnant mothers at their blessing ways, grieving parents, modern temple dancers, trance journeys, children at bedtime, elderhood rites of passage, and a variety of other life ceremonies and rituals.
Krista is known for her unique style of playing, her powerfully transformative teaching, and her knowledge of the mythology and widespread history connected to the ancient lineage of global frame drummers. She teaches sacred drumming through online and in-person private classes, group workshops, immersions, and international retreats.