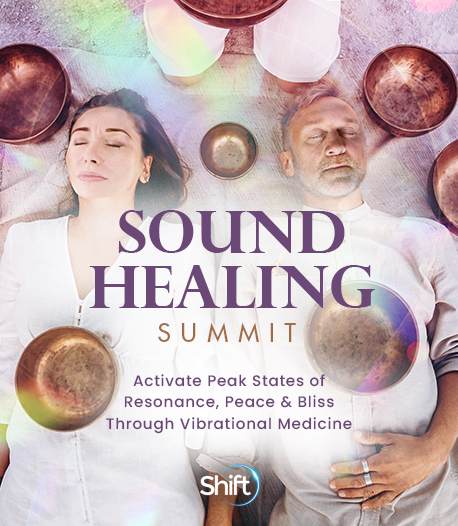 Program & Replays

Revealing the Power of Healing the Human Voice
Broadcast on August 10, 2021
Hosted by Phyllis Anne Douglass
With Eliana Gilad
Find and listen to your inner voice, trust its guidance, and fully express your authentic voice. Eliana Gilad will share from her direct scientific and spiritual book about "therapeutic singing" and how you can use it to heal your heart — and will describe the remarkable ways that sound and music have been used in a variety of ancient wisdom traditions.
In This Session:
Discover how your imperfectly perfect, unique human voice is an untapped source of power that can heal you and others
Learn how to align your inner and outer voices for optimum health and wellbeing
Experience the three phases of ancient feminine healing sound through a neuro-balancing music meditation
The opinions expressed here are those of the author/presenter and are not representative of Shift Network employees, customers, or other presenters.
Eliana Gilad
Therapeutic Singing Expert, Healing Voice Mentor, 2x TEDx Presenter, Author
Healing voice mentor, therapeutic singing pioneer, author and creator of the "Find Your True Voice" program, Eliana Gilad helps heart-centered professionals and entrepreneurs to embody their unique voice and confidently express it from the inside out. Having lived through three wars and social unrest in the Middle East, Eliana knows how to thrive through uncertainty. She developed a healing voice system, medically proven over the last 20+ years to reduce anxiety, increase focus and inner calm.

Direct descendent of prophetess Miriam; member of the Levite tribe (both mom and dad's side), Gilad has devoted her life to reviving the feminine healing voice traditions of the ancient near east. Eliana has trained 10,000+ spiritually aligned professionals through the Voices of Eden trainings and Therapeutic Singing Certification program.
Nominated for L.A. Mayor Garcetti's Small Business Award for Innovation, Eliana has given two TEDx talks, presented twice at the UN, and presented with Deepak Chopra, Bobby McFerrin, Michael Beckwith, and Marianne Williamson. Her work is endorsed by Gregg Braden, Dr. Masaru Emoto, and thought leaders in the health, wellness, feminine leadership, and new science genres.