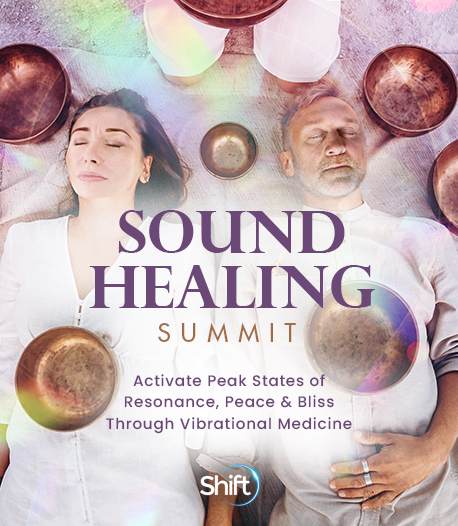 Program & Replays

The Dharma of Sacred Sound Healing - Navigating Uncertainty
Broadcast on August 11, 2021
Hosted by Phyllis Anne Douglass
With Richard M Rudis
Rooted in principles and methodology of Vajrayana Buddhism and the science of harmonics, a Gong Bath™ is an acoustical guide into realms of spiritual wellbeing, emotional balance, cellular healing, and spiritual awareness. Listen to Richard Rudis with his unique toned Planetary Gong that creates multitude octaves and overtones crafted to entice the brain into alpha, theta, and delta wave-scapes of creativity, relaxation, and enrichment.
In This Session:
Buddhist view of being and the vibrational healing tradition of Tibet
The science of vibrational healing
Effects on alpha, theta, and delta wave-scapes
The opinions expressed here are those of the author/presenter and are not representative of Shift Network employees, customers, or other presenters.
Richard M Rudis
Sound Healer & Gong Bath™ Musician
Richard Rudis has been a student of Buddhist philosophy for more than thirty years and is an American practitioner of the Tibetan 'Vajrayana' school. As a longtime pilgrim of Himalayan sacred sites, he has received Buddhist teachings and traditional instructions regarding the use of sacred sound instruments for ritual and healing purposes. Richard has been teaching the Buddhist Dharma of Vibrational Healing across the U.S. and abroad for 25 years and is considered a pioneer in this powerful healing modality. His unique playing craftsmanship is a fusion of his rarefied studies in sacred sound playing techniques, tantric education, engineering, and Buddhist principles. Principally using a tuned 'Paiste' Earth Gong he creates a 'Sound Mandala', known as a 'Gong Bath™, that is naturally physically, emotionally and spiritually healing.
He is often a prominent speaker and presenter at various conferences on transformative energy, healing, meditation, and wellbeing. Paiste International has recognized him as a preeminent Gong Master for his unique and emotionally powerful playing skills. He established the 'Sacred Sound Workshops' in the 1990's — formalizing and expanding the curriculum in partnership with the 'Tibetan Bowl Healing School' in 2008.