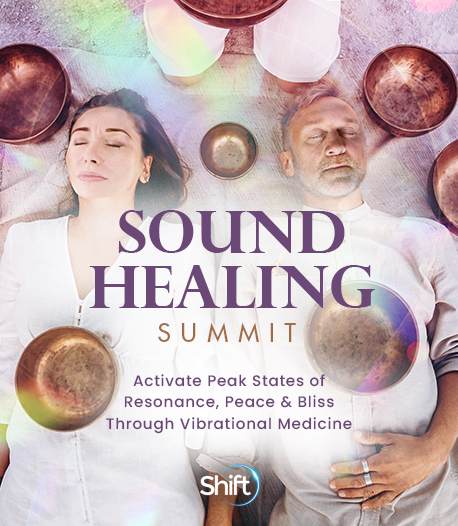 Program & Replays

The Sound of Your Soul: Discover the Power of Your Voice
Broadcast on August 13, 2021
Hosted by Alec Sims
With Arthur Samuel Joseph, MA
Arthur Samuel Joseph discusses how vocal awareness leads to masterful communication and personal sovereignty. Discover how breath forms the energetic foundation of your voice. A breath is not only physical — but it's also the loving embodiment of your full presence and fuel for empowered, fully embodied expression.
In This Session:
Learn to make a paradigmatic shift in the way you breathe and make sound
Discover how to experience a conscious loving breath
Embrace the subtlety of experiential and embodied communication
The opinions expressed here are those of the author/presenter and are not representative of Shift Network employees, customers, or other presenters.
Arthur Samuel Joseph, MA
Founder and Chairman of the Vocal Awareness Institute
Widely recognized as one of the world's foremost authorities on the human voice, renowned teacher and mentor, Arthur Samuel Joseph, MA, has a mission... "to change the world through voice." Founder and chairman of the Vocal Awareness Institute, Arthur's trademarked, proprietary voice and leadership training program, Vocal Awareness™, is designed to teach communication mastery. Through a disciplined regimen of highly specific techniques, communication mastery is designed to cultivate an embodied and enhanced leadership and personal presence through body language techniques, vocal warm ups, and storytelling skills.
Arthur has taught globally for more than five decades. His varied client list includes national and international leaders in politics, business, entertainment, broadcasting and the hospitality industries. He has worked with world-class athletes, motivational speakers, life coaches, noted actors, singers and other luminaries of the stage and screen. Formerly on the faculty at the University of Southern California School of Theatre, Arthur has been a visiting artist at both Yale and George Washington Universities, and a visiting professor in the New York University graduate program, among many others.
His lifelong dedication to his mission, "to change the world through voice," imbues his work with a vital sense of urgency as our relationships, culture, nation, and global community become increasingly dependent upon communication technology and social media to do the work of communication. As Arthur states, "We are on the cusp of losing the art of public discourse." He has become a lone voice in raising the alarm that we are not simply losing the ability to communicate, we are losing our innate ability to connect with each other — physically, psychologically, and spiritually.