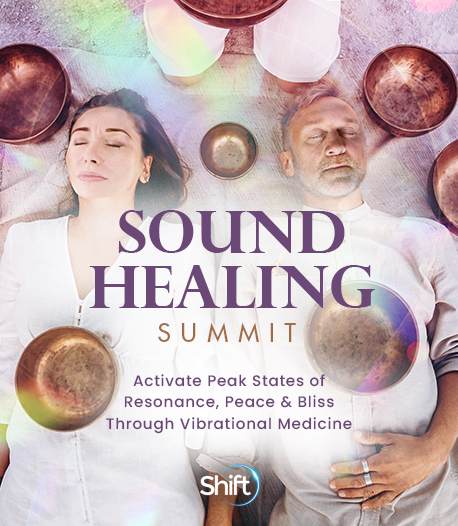 Program & Replays

Sound Synergy: 5000-Year-Old Traditions Uniting Music, Plant Medicine, and Psycho-Acoustic Resonance for Wellbeing
Broadcast on August 13, 2021
Hosted by Alec Sims
With Steven Halpern, Ph.D.
Steven Halpern shares his latest research and discoveries covering brainwave entrainment, musical mindfulness, immune system support, and his latest high coherence biofield balancing soundscapes. Exploring ethnomusicology and ethnobotany, he discusses how certain sounds, music, and herbs can orchestrate coherent brainstates and mindfulness, while others can do the opposite. Learn to create your own playlist of psycho-active sounds that can provide a vibrational portal to transcendence, higher consciousness, and joy.
In This Session:
How brainwave entrainment soundtracks can deliver precise alpha and theta frequencies to enhance healing, creativity, and well-being
Entraining to the Schumann Resonance/Earth's brainwave, either out in nature or in your personal temple of sound healing, not only feels good but is also good for you
The synergy of healing sounds and healing strains of cannabis is the cutting-edge of sound health research
The opinions expressed here are those of the author/presenter and are not representative of Shift Network employees, customers, or other presenters.
Steven Halpern, Ph.D.
Sound Healer, Master Musician, Composer, Producer, Author, Researcher & Educator
Steven Halpern, PhD, is a Grammy award-nominated, multi-platinum selling recording artist, composer, researcher, author, pioneering sound healer, and a founding father of New Age music. His groundbreaking biofeedback research in 1973 helped establish the scientific basis of sound and music's effect on the human biofield and our subtle energy anatomy via his classic album, Chakra Suite.
Steven is a masterful musician who combines inspired and channelled compositions with sonic technology and focused intention of uplifting and nurturing body, mind, and spirit. As Marianne Williamson has said, "Steven Halpern's music has uplifted a generation of seekers. He has created a soundtrack for our evolutionary journey."
Through his recordings, his books, Tuning the Human Instrument and Sound Health, and hundreds of articles and media appearances — Steven introduced sound healing, brainwave entrainment, bio-field balancing, holistic medicine, massage therapy, and brain-based education to mainstream audiences.