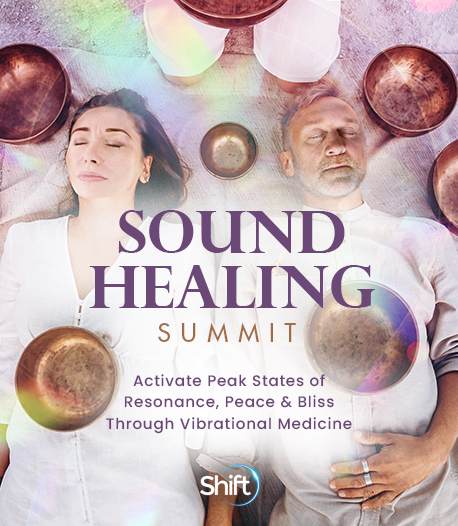 Program & Replays

The Power of Singing, Sound, Story & Silence
Broadcast on August 13, 2021
Hosted by Phyllis Anne Douglass
With Helane Marie Anderson
Your voice is the most powerful tool you have to create healing change in yourself. Helane Marie Anderson shares that through harnessing your vibrational resonance through singing and sound, the ripple effect spreads to everyone around you. Using the voice, you can also use mantras to change your story and create new neural pathways of change in the way you experience life. The pathways create the space to listen so deeply to the self, that silence becomes the medicine — the place where a new story begins.
In This Session:
A deeper understanding of how using your voice creates change in our internal way of being
How using mantras can effect positive life change, deep healing, and new ways of being
How retelling or reframing your story and honoring silence can help you change lifelong patterns and thrive
The opinions expressed here are those of the author/presenter and are not representative of Shift Network employees, customers, or other presenters.
Helane Marie Anderson
Musician, Singer, Multi-instrumentalist, Sound & Energy Healer, Author
Helane Marie Anderson is a transformational voice coach, singer, pianist, sound healer, musician, composer, energy healer, author, multi-instrumentalist, and teacher. Her unique style of working with sound blends her years of studying healing modalities with contemporary music & sound healing. LA Yoga Magazine states, "Helane Marie Anderson sings like an angel, taking you into the celestial world with her voice paired with crystal singing bowls, chimes, and alchemical bowls." Based on her unique journey through a performing arts career, that eventually led her down a healing path, Helane's book and transformational voice program YOU ARE MEANT TO SING! 10 Steps to Unlock Your Inner Voice, combines her training and background into focused work with the voice.
As a sound healer and meditation teacher, Helane regularly presents sound baths and guided meditations at renowned Los Angeles area studios InsightLA Meditation, SoulPlay Yoga, and The Mindry (Malibu), and has been featured at the Globe Sound Healing Conference, Disclosure Fest, The Den Meditation, WisdomeLA & St. John's Cathedral. She has also opened events for such luminary individuals as Jack Canfield (Chicken Soup for the Soul & The Success Principles), Lisa Thomas (Energy Healer), Dr. Bradley Nelson (The Emotion Code), Mallika Chopra and more.
She regularly performs with SONIC DEVAS, a group of professional women musicians & sound healers. Helane has also produced three professional sound healing recordings: ELEMENTAL ALCHEMY;  PAINTED SOUND: A Journey Through the 7 Chakras; and SONGS FROM THE GODDESS that help to balance the elements and chakras within the body, mind, and spirit.