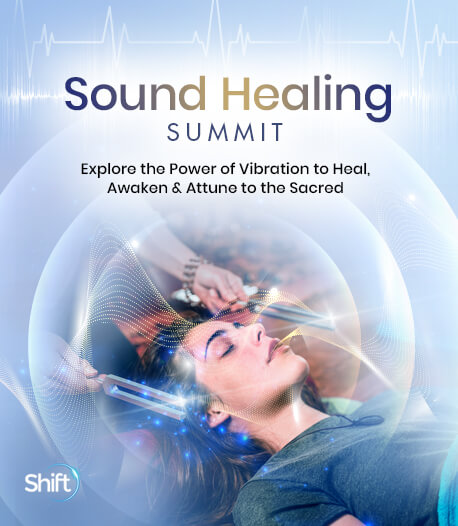 Program & Replays

The Future of Sound Healing
Broadcast on June 29, 2022
With Jens Zygar
Hosted by Alec Sims
We live in times of great changes, and are being challenged to discover and integrate new perspectives into the strategies that we've developed so far. Jens Zygar discusses how sound music works as a nonverbal meta-language that opens the door to a wider understanding of our surrounding multiverse — and not only do we need that door to be open, but we need to step through the door! Sound healing can take us through this door directly, and carry us into a new world that's yet to be explored.
In this session, you'll discover:
The importance for sound healers to coordinate inspiration, intuition, and intention in resonance with cosmic relevant timing
The available spectrum of contemporary sound healing tools plus the importance of relevant tunings and rhythms
That the actual activity of the sound healing practitioner is a body centered presence rooted in the energy of breath
The opinions expressed here are those of the author/presenter and are not representative of Shift Network employees, customers, or other presenters.
Love this Speaker and What They Have to Say?
It can be yours to keep... forever.
Get lifetime access to the summit and bonus material by upgrading now!
UPGRADE HERE
Jens Zygar
Gong Musician & Integral Sound Healing Teacher
Based in Hamburg, Germany, Jens Zygar is a gong musician and sound music performer who since 1984 has also been teaching sound healing masterclasses. He performs in community concert settings with as many sound music instruments as possible. Taking inspriation from the huge spectrum of creativity within the global world of sound healing culture, Jens is always up for surprising inspirations in terms of innovation and presentations. 
He is strongly connected with the inner circle of the cosmic octave, and has spent extensive time researching the effects of the order frequencies of nature and their effects on the dynamic body, mind, and spirit complexity. 
Jens believes that each and every person's potential as a holistic biokinetic entity can be discovered and expanded through the meta-language of sounds. He's known for his ability to support the encounter and integration of new audiogenic concepts within people's personal transformational growth processes.