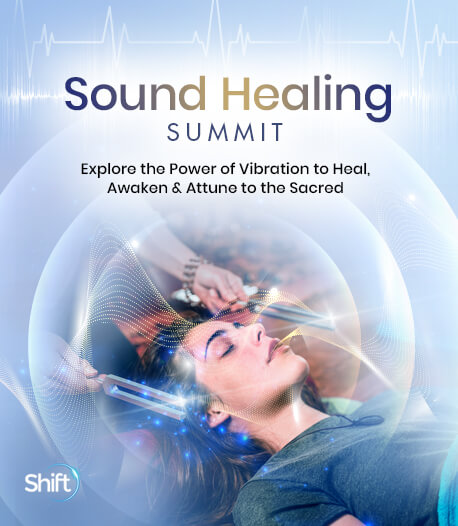 Program & Replays

Power of Holographic Sound: Healing the Body & Transforming Limiting Beliefs
Broadcast on July 01, 2022
With Paul Hubbert
Hosted by Phyllis Anne Douglass
Dr. Paul Hubbert discusses holographic or multidimensional sound and frequency — how it can transform the physical, emotional, and mental bodies, shifting belief and thought patterns that no longer or possibly never served you. This further opens the path to your mastery of the third dimension and consciousness expansion.
In this session, you'll discover:
Greater awareness of how sound and frequency connect, transforming the body and consciousness
There's always an element of personal responsibility in a person's healing & transformation
Every physical impairment or illness has an emotional component to it that ties into the individual's belief system
The opinions expressed here are those of the author/presenter and are not representative of Shift Network employees, customers, or other presenters.
Love this Speaker and What They Have to Say?
It can be yours to keep... forever.
Get lifetime access to the summit and bonus material by upgrading now!
UPGRADE HERE
Paul Hubbert
Founder: Institute for Holographic Sound & Inner B Multidimensional Sound Master
​​Dr. Paul Hubbert, PhD, MBA, is founder of the Institute for Holographic Sound and Inner Balance. He holds a PhD in psychology, a masters degree in business administration and religion, and is a multidimensional sound master, crystal power grid worker, and ordained minister.
Paul's also a Reiki master, an addictions recovery coach/consultant, and he's certified in hypnosis and grief recovery. His family counseling work has been most notably recognized by the White House. He is an intuitive counselor who works with the healing vibration of sound and music in its multidimensional, holographic form using vocal toning/harmonics and crystal singing bowls, and then blending this with traditional and conventional methods of treatment.
Paul teaches throughout the U.S. and internationally. He has co-created and shared the stage with many leaders in their fields including Gregg Braden, John Bradshaw, Tom Kenyon, Alton Kamadon, and Drunvalo Melchizedek, among others.
Since 1976, Paul has been on a quest for truth, discovery, and consciousness expansion in all areas of his life. He has powerful connections to the ancient mystery school teachings from Lemuria, Atlantis, Egypt and present time, and works with the angelic realms, the Hathor energy of sound and love, the elementals, and other loving universal energies.