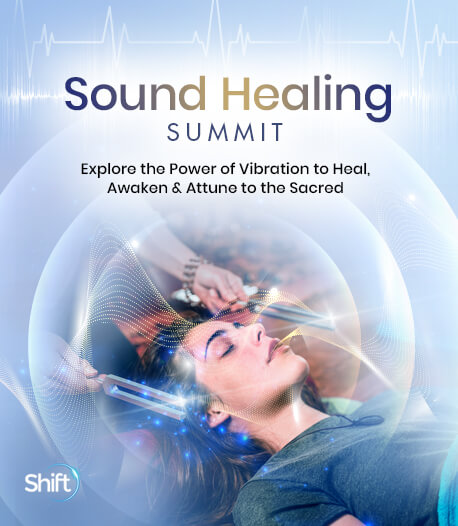 Program & Replays

Shift Talk: The Future is Sound
Broadcast on June 29, 2022
With Simone Niles
Simone Niles teaches us about the power of the voice as a tool for authentic expression, healing, transformation, and making an impact. We are all unique compositions wanting to express our songs to the world, and we all know those moments when we feel disconnected from ourselves and out of sync with our deepest desires. Those times when our outer world is in conflict with our inner universe. When you are fully in tune with yourself, you can make an impact in the world simply by being you.
In this session, you'll discover:
Everyone has a unique sound print
How we use our voices matter
You can reconnect to your authentic sound
The opinions expressed here are those of the author/presenter and are not representative of Shift Network employees, customers, or other presenters.
Love this Speaker and What They Have to Say?
It can be yours to keep... forever.
Get lifetime access to the summit and bonus material by upgrading now!
UPGRADE HERE
Simone Niles
Sound Healer, Coach, Author, Vocalist
Simone Niles is an expert coach, sound healer, vocalist, and author who offers grounded and practical teachings, focused on empowering conscious, soul-driven creatives and entrepreneurs to generate meaning and alignment in their work and life. She is training the next generation of sound healers and shamanic practitioners to create an even greater impact in healing and transformation.
Simone is the host of the Soulfull Sound Podcast, celebrating the leaders, teachers, and coaches who guide fellow humans to connect, heal, and discover themselves so they can express their gifts into the world.
Simone's background in the music industry allows her the privilege of working with artists such as Eddy Grant, Third World, Tom Jones, and Paloma Faith (to name just a few), and to work with the primetime TV show, The Voice UK. Her book Coaching For Performance Excellence offers performers some new and innovative ways of approaching their art.
Simone's gift in using sound has touched many through her healing, teaching, and performing for more than two decades.