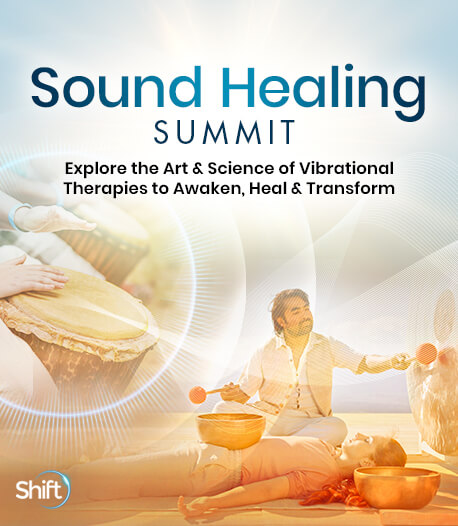 Program & Replays
The live summit is over. However, you can still get the recordings and transcripts of all the summit sessions. Upgrade to receive unlimited access to the inspiration, resources, and powerful practices presented by the experts featured in the Sound Healing Summit.
Thousands of people like you from around the globe are gathering together to discover how to stimulate immune function, heal physical ailments, and address "stuck" emotional issues with the power of sound.
More than 35 of today's sought-after experts, sound-healing pioneers, and practitioners will share deep insights and proven practices that can help you leverage both ancient and modern sound-healing techniques to relieve stress, activate inspiration, and access your creative flow state.
During this high-production-value summit, you can immerse yourself in vibrational therapy sessions that include engaging conversations, daily sound baths, and powerful emerging sonic practices. You'll gain wisdom and inspiration from our extensive lineup of musicians, scientists, researchers, and masters in the sound-healing arts.
You'll be in good hands with summit host Alec Sims, a sound-healing innovator and leader with deep experience in practical sound work... guest host John Stuart Reid, ​​acoustic-physics scientist and inventor of the CymaScope... guest host Joshua Leeds, music producer, sound researcher, and educator… and guest host Lindsey Wise, ceremonial energy medicine, and music and plant medicine facilitator.