Sign up now to receive these FREE recordings and to be notified about our next Sound Healing Global Summit:
Seven Sounds of Love: Your Voice as a Pathway Through the Healing Sounds of the Soul with Chloë Goodchild
Bhakti Yoga and the Healing Power of Chant! with Jai Uttal
Featured Speakers:
(click photo to learn more)

Eileen McKusick

Jonathan Goldman

Dr. John Beaulieu

Christine K Stevens

Chloe Goodchild

Phyllis Douglass

Deva Premal & Miten

Barbara Borden

Steven Halpern

Kelvin Young

Devaa Haley Mitchell

Mona Delfino

John Stuart Reid

Vickie Dodd

Wah!

Jai Uttal

Suren Shrestha

Jill Purce

Anaïs Maviel

Joshua Leeds

The Brothers Koren (Thorald and Isaac)

David Gibson

Danielle Hall

James D'Angelo

Professor Jeralyn Glass

Lupito

Paul Utz

Dean Evenson

Dudley Evenson

Mandara Cromwell

Sharry Edwards

Barry Goldstein

Pir Shabda Kahn

Gary Malkin

Nasiri Suzan

Zacciah Blackburn
With Host: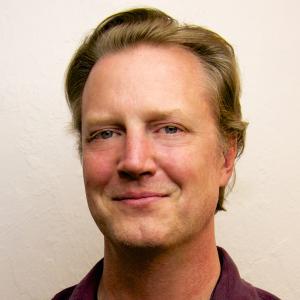 Alec Sims
Healing Sounds Correspondence Course Director
& Author of Sound Healing For Beginners
Nada Brahma…
This concept from ancient India means that the whole universe was created from the energy of sound...
Have you experienced the healing power of sound?
From Tibetan singing bowls for meditation and chakra balancing... to the energy-clearing and harmonizing power of tuning forks...
... to the sacred vibrations of your own voice … sounding your soul through humming, singing, even speaking...
These therapeutic tools are deeply transformative and the keys to a healthier and more peaceful, grounded, resonant life…
Are you aware that your vocal sounds can provide a holographic picture of your body's nutritional needs? Or that ancient sound symbols combined with advanced sound technology can regenerate unhealthy cells?
Sound-healing approaches can also harmonize your energy body and biofield — and help you transmute anxiety and depression into higher frequencies of love and joy!
These approaches are not new, or new age… in fact, for thousands of years, cultures from around the world have used vibrational medicine to treat illness, revitalize the body, and elevate the spirit.
Every living being (in fact, everything in the universe!) is in a state of vibration. And this means every part of you — from your organs to your bones to your tissues to the fluid in your cells and the electromagnetic field around your body — has a healthy vibrational frequency.
When you're out of harmony with a part of yourself or your environment, the resonance of your vibratory frequency is low. This dissonance causes dis-ease and stress — and, over time, chronic illness and other imbalances.
Restore your healthy vibratory frequency
Today, medical practitioners use sound healing to treat depression, panic attacks, grief, anger, sleep challenges, and more…
In fact, fibromyalgia, digestive issues, and autoimmune disorders are all being treated with sound-healing therapies — which also boost the immune system.
Sound therapy has led to remarkable success in helping lessen the tremors in Parkinson's patients, calming autistic adults, and bringing a sense of safety and peace to homeless shelter residents.
Gentle (yet powerful), therapeutic, and restorative — sound can harmonize your entire being. And now you can equip yourself with the right approaches and techniques in vibrational medicine for YOUR unique needs.
The Sound Healing Global Summit series gives you access to an unprecedented gathering of diverse sound-healing pioneers and practitioners who are sharing the latest science and leading-edge techniques.
Sound Healing as a Path to Holistic Health & Wellbeing
From the electrons moving around in the nucleus of an atom, to planets in distant galaxies spinning around the sun — they're all moving, vibrating, and creating a sound.
— Jonathan Goldman
The world of sound healing is rooted in ancient tradition, yet it's always expanding…
With so many dimensions and approaches being shared during the Sound Healing Global Summit series, you'll find a sound-healing practice that's right for you.
When you embark on this healing journey, you'll be immersing yourself in a variety of different perspectives on sound healing, music, voice, vibration, and so much more.
The visionary speakers in this series will reveal the curative and evolutionary powers of proven sound-healing therapies, enabling you to create vibrant health for you, your family, and your clients.
Here's how some of our brilliant speakers illuminate the many dimensions of sound healing:
| | |
| --- | --- |
| | Eileen McKusick shares exactly how vibrational medicine can clear energy blocks and revitalize your whole being, by tuning your biofield. |
| | Jonathan Goldman reveals the fascinating principles of sound healing — and powerful ways that sound can transform your health and your life. |
| | Sound pioneer John Beaulieu illuminates the science and practice of sound healing, and shares a daily practice to tune your nervous system. |
| | Christine Stevens helps you begin to awaken your own healing rhythms through drumming. |
| | Chloë Goodchild shows you how to tune into the 7 sounds of love in your own voice. |
| | Deva Premal and Miten voice essential mantras to activate the sacred medicine of sound in your mind and body. |
| | Barbara Borden guides you to commune with the great heartbeat of life, for deeper healing and spiritual awareness. |
| | Jump on the sound wave of consciousness with Steven Halpern — and explore acoustic archaeology and cross-cultural approaches to sound healing. |
| | Phyllis Douglass unlocks new, acoustical gateways to your creativity and life transitions. |
| | Connect to your soul through Mona Delfino's proven humming techniques. |
| | John Stuart Reid reveals cutting-edge insights about music medicine and sound therapy, and how sound can trigger healing at the cellular level. |
We Are All Unique, Vibratory Beings...
The Sound Healing Global Summit series is sure to be mind-expanding and health-boosting —whether you want to discover the ideal daily sound-healing practice, tap into the acoustical energies of the biofield, or learn how the alchemy of crystal singing bowls can awaken your consciousness.
This groundbreaking series brings together a "who's who" of sound healing to evolve the collective consciousness — and grow this leading-edge global community of teachers and seekers.
During this evolutionary series, you'll discover:
Sacred healing chants, breathing, mantras, and sonic meditations to empower you and balance your mind
The nature and inter-relationship of sound, healing, and consciousness
The role of tone, tempo, and pattern as primary components of therapeutic music and sound
The intersection between stillness and sound — for heart coherence and resonance with the field
How simple sound and meditation techniques can help you reset your nervous system, boost your immunity, and cultivate compassionate relationships
The power of drum-sing-dance... how to de-stress in 15 minutes or less and bring more joy into your life
Exactly how sound and vibration work — physically, mentally, emotionally, and spiritually
Practical tips for expanding your personal sound practice and sharing it with others
New science and research uncovering the true potential of music in integrative medicine
Conscious listening as a bridge to creativity and connectivity
Acoustical bridges to your spiritual self, essential nature, and highest purpose
And so much more...
You're in good hands with summit host Alec W. Sims, a sound-healing innovator with deep experience in practical sound work, as well as powerful insights into the scientific and spiritual dimensions of sound. Alec is an associate director of the Sound Healers Association, a veteran Vocal Toning & Harmonic Chant Instructor, and director of the Healing Sounds Correspondence Course.
Co-Sponsors