Sign up now to receive these FREE recordings and to be notified about our next Sound Healing Summit series:
Changing the World with Sound with David Gibson
Therapeutic Sound Journeys Guided by Artisan Gongs and Crystal Alchemy Bowls with Ayi Wong Mayzel & Michael Wong Mayzel
Featured Speakers:
(click photo to learn more)

Professor Jeralyn Glass

Jonathan Goldman

Russill Paul

Gregg Braden

Eileen McKusick

Heather Salmon

Dr. John Beaulieu, N.D., Ph.D.

Justin Michael Williams

David Gibson

Mona Delfino

John Stuart Reid

Barry Goldstein

Suren Shrestha

Joshua Leeds

Suzanne Sterling

Ayi Wong Mayzel

Steven Halpern

Laraaji

Dean Evenson

Chloe Goodchild

Devaa Haley Mitchell

Kelvin Young

Christine Stevens

Richard M Rudis

Anthea Durand

Pir Shabda Kahn

Dudley Evenson

Zacciah Blackburn

Michiko Hayashi

Frederick Johnson

Arthur Samuel Joseph, MA

Vickie Dodd

Michael Wong Mayzel

Satya Brat Jaiswal

Nestor Kornblum

Michele Averard

Darlene Koldenhoven, MMV
With Host: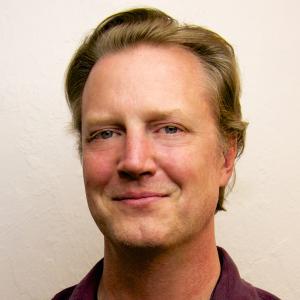 Alec Sims
Author of Sound Healing for Beginners, and director of the Healing Sounds Correspondence Course
Sound will be the medicine of the future.
— Edgar Cayce
Have you experienced the healing power of sound? Scientific research shows that even the simple act of humming can be therapeutic!
When you're out of sync with a part of yourself or your environment, you're in a state of dissonance. This dissonance can cause dis-ease and stress — and, over time, lead to chronic illness and other imbalances.
Whereas, when your body comes into a state of resonance, greater health is the natural outcome.
Humming, toning, chanting, and many other sound-healing modalities used as daily self-soothing practices can diminish stress, lower your heart rate, and help you sleep better.
Particularly now, when so many are experiencing disturbed sleep patterns and anxiety about the intensifying crises in our world, sound healing is a 100% natural tonic that's been proven effective for inducing calm and down-regulating the nervous system.
Sonic-healing methods can also harmonize your biofield — the electromagnetic web of your physical body — and help you transform anxious, depressed states into love and joy!
These approaches are not new. In fact, for thousands of years, cultures from around the world have used vibrational medicine to treat illness, revitalize the body, and elevate the spirit.
Every living being (in fact, everything in the universe!) is in a state of vibration. And this means every part of you — from your organs, your bones, your tissues, the electromagnetic field of your body... even the fluid in your cells — has an optimal vibrational frequency.
Today, medical practitioners use sound healing to treat depression, panic attacks, sleep challenges, and more…
Some physicians are even treating fibromyalgia, digestive issues, and other disorders with sound-healing therapies — approaches which also support the immune system.
And sound therapy has led to remarkable success in lessening the tremors in Parkinson's patients, calming autistic adults, and bringing a sense of safety and peace to homeless-shelter residents.
Subtle (yet powerful) therapeutic and restorative sound can harmonize your entire being. And now you can equip yourself with the right approaches and techniques in vibrational medicine for YOUR unique needs.
The Sound Healing Summit series gives you unparalleled access to a gathering of diverse sound-healing pioneers and practitioners who will be sharing scientific findings and leading-edge techniques.
Sound Healing as a Path to Holistic Health & Wellbeing
The world of sound healing is rooted in ancient traditions. Yet, it's a field that's always expanding into new and different realms…
With so many dimensions and approaches being shared during the Sound Healing Summit series, you're sure to find a practice that's right for you.
The visionary speakers in this series will reveal the curative and evolutionary powers of proven sound-healing therapies, enabling you to create vibrant health for you, your family, and your clients.
Here's how some of our brilliant speakers will illuminate the many dimensions of sound healing:
| | |
| --- | --- |
| | Eileen McKusick will offer a group biofield tuning to help you mobilize and transform difficult or stuck emotions… rather than habitually suppressing them. |
| | Learn potent self-healing and meditative practices with Jonathan Goldman, including psycho-acoustics and vibro-acoustics. |
| | Sound pioneer John Beaulieu will convey riveting new scientific discoveries confirming the positive impact of sound healing... and share a daily practice to tune your nervous system. |
| | Gregg Braden will share from his new book about the "wisdom codes" and how we can use them to heal our hearts — and will describe the remarkable ways that sound and music have been used in a variety of ancient wisdom traditions. |
| | Russill Paul will provide the true meaning of mantra — the art of sacred speech — and show you how to nurture and develop your soul's voice, rather than the voice of ego. |
| | Experience Jeralyn Glass' unique work with crystal bowls and find out how crystalline sound can transform pain and grief into joy and purpose. |
| | Justin Michael Williams will guide you to find your authentic voice in the world by discovering your unique energy signature and becoming a "good ancestor" to our youth. |
| | Heather Salmon will explore different types of sacred sound group experiences, including guided journeys, in which people are more passive and receiving... as well as interactive processes, in which people are actively engaged in sounding and toning. |
| | With David Gibson, you'll learn about new strategies and protocols for bringing sound into the medical field... and how sound can be used to enhance childhood education for improved emotional balance and health. |
| | And much more! |
We Are All Unique, Vibratory Beings...
The Sound Healing Summit series is sure to expand your mind and boost your wellbeing.
Whether you want to discover the ideal daily sound-healing practice for you, tap into the acoustical energies of the biofield, or engage in the alchemy of crystal singing bowls, sound-healing methodologies can further awaken your consciousness.
This revelatory sesries brings together a "who's who" of sound healing to aid in collective repair and harmonization — and grow this evolutionary community of teachers and seekers.
In this groundbreaking series, you'll discover:
The healing power of vocal toning and overtones
Sonic-healing pathways to aid in addiction recovery and assist in healing ancestral trauma
How to use your own voice as medicine to down-regulate your nervous system
The ways sound healing can create resonance and deeper connection between you and your partner
How to create your own sacred sound rituals for personal and global transformation
What gorgeous and revealing messages are hidden in water — decipherable with sound
The connection between sonic-healing methods and neural coherence
How to create heart-brain coherence with music and sound
The unique curative power of crystal alchemy singing bowls
What the latest research is showing about the potency of sound-healing modalities
The yoga of sound — healing mantras and their effect on the body
And much more!
You'll be in great hands with series host Alec Sims, a sound-healing innovator with deep experience in practical sound work and powerful insights into the scientific and spiritual dimensions of sound. Alec is an associate director of the Sound Healers Association, and longtime facilitator and director of the Healing Sounds Correspondence Course.
Here's what participants had to say about our previous Sound Healing Summit...
"It brought an awareness of different sound techniques that can be used in healing..."
Really enjoyed this summit! The speakers were interesting and topics so diverse; I learned SO much. It prompted me to start investigating more comprehensive training in related areas. Appreciated the practical business topics too.
— A.C., Sacramento, California
"I use sound for healing and balance daily."
I am delighted to see the summit bringing forth more of this healing into the world.
— Anonymous, Puerto Rico
"The Power of Sound so resoundingly presented. Thank you for the healing!"
— Claire, New South Wales, Australia
"As a result of this summit, I vowed to sing more, listen more deeply to music..."
I learned some amazing things! Some of the things to be cognizant of are silence, understanding why my paramedic friend with PTSD listens to music with his headphones on, and understanding how music can be so healing... and so much more!
— Lee Kelowna, British Columbia, Canada
Co-Sponsors