Sign up now to receive these FREE recordings and to be notified about our next Sound Healing Summit series:
Changing the World With Sound with David Gibson
The Voice as a Catalyst for Sound Healing with Chloë Goodchild

The Brothers Koren

Mary Youngblood

Jonathan Goldman

Masankho K Banda

Professor Jeralyn Glass

Kelvin Young

Andi Goldman

Eileen McKusick

David Gibson

Russill Paul

Three Trees

Dr. John Beaulieu, ND, PhD

Dr. Christie Smirl

Dr. Jeffrey Thompson

Kathleen Riley, Ph.D.

John Stuart Reid

Joshua Leeds

Steven Halpern, PhD

Dramane Kone

Vickie Dodd

Barry Goldstein

Krista Holland

Nestor Kornblum

Arthur Samuel Joseph, MA

BODHI

Lynda Arnold aka Divasonic

El Larson

Alex Doman

Dave Stringer

Richard M Rudis

Eliana Gilad

Danielle Hall

Deborah Koff-Chapin

Helane Marie Anderson

Tony Nec
With Hosts: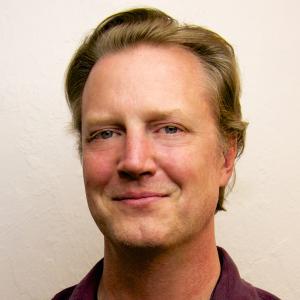 Alec Sims
Vocal Toning and Harmonic Chant Mentor & Author of Sound Healing For Beginners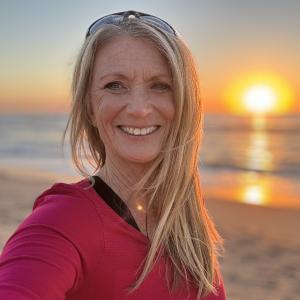 Christine Stevens
Speaker, Author, and Music Therapist
Phyllis Anne Douglass
Author, Vocal Sound Alchemist & Musician, Intuitive Healer, Artist & Yoga Teacher
Each celestial body, in fact each and every atom, produces a particular sound on account of its movement, its rhythm, or vibration.
— Pythagoras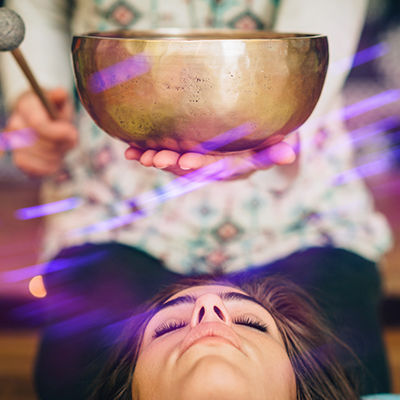 Are you ready to drop out of a cluttered mental state and into a deeply resonant, harmonic bliss-state?
Do you sense that now is the time to become reacquainted with your true self… and to re-emerge with more control over your own healing?
Are you looking for new and profound ways to experience and share healing? As a uniquely vibrational being, you can attune to your highest level of being through the beauty of sound healing.
Vibrational medicine, an instantaneous way to quiet your overactive mind, works on an intuitive level that bypasses thought and guides you into a gratified state of tranquility.
In the Sound Healing Summit, you'll experience myriad vibrational methodologies, including harmonics, tuning forks, sound baths, and voice — and even the application of sound in Feng Shui.
These self-soothing practices can bring your body into resonance, relieve stress, lower your heart rate, stimulate immune response, and activate blood cell vitality.
Sound healing enables you to surrender anxious thoughts, begin to heal trauma and treat addiction, and so much more. These ancient sound-healing methods are fast becoming the medicine of the future.
This revelatory event brings together leading masters, scientists, practitioners, trainers, and performers to aid in collective repair and harmonization. They offer the latest in tools — backed by science as well as ancient traditions — you can use now for self-stabilization, personal growth, and preventive medicine.
Restore your Resonance Frequency for Renewal and Internal Balance
Vibrational medicine is an ancient and sacred practice, one that predates even language. For thousands of years, cultures from around the world have used sound vibration medicine to treat illness, revitalize the body, and elevate the spirit.
Everything in the universe is in a state of vibration. And this means every part of you — including your organs, bones, tissues, even the fluid in your cells — has an optimal vibration known as "resonant frequency."
However, when a frequency that is counter to your health exists in a portion of your body, it creates a disharmony that we call dis-ease. This is the basis of using sound for healing — to restore back to harmony some portion of the body that is vibrating "out of tune."
Through the immediacy of sound healing you can raise your frequency and open your life to the next step in your awakening… and find yourself again. You can begin to heal yourself, realign your energies, and re-emerge into a life full of new possibilities.
Experience sonic alchemy through these soothing, balancing, and energizing healing modalities — and elevate your journey to the next level where true wholeness, alignment, and self-empowerment begin.
Here's how some of our brilliant speakers* will illuminate the many dimensions of sound healing:
| | |
| --- | --- |
| | Learn to positively shift the electromagnetic template of your physical body with Eileen McKusick. |
| | Discover how to shift your internal dialogue and self-criticism through sounding with the Brothers Koren. |
| | Professor Jeralyn Glass shares how the potent vibrations of pure quartz alchemy infused singing bowls bring stability, centering, expansiveness, and mental clarity. |
| | Discover how to use conscious humming to reduce stress and enhance the release of melatonin, nitric oxide, and other healing hormones with Andi and Jonathan Goldman. |
| | Understand the meditative healing powers of the Native American flute to release stress and build confidence with Mary Youngblood. |
| | Learn rituals for dancing with your ancestors that promote healing and connection with Masankho Banda. |
| | Kelvin Young illuminates the benefits of using sound healing in addiction recovery — and how it helps promote health and resilience in everyday life. |
| | David Gibson shares important research being developed by the Medical Sound Association to create a new medical system dedicated to healing various physical and emotional issues with sound. |
| | Learn how sound healing can evolve into a trauma-informed methodology based upon sacred Bhakti, Vedic, and Tantric rituals with Russill Paul. |
| | Dr. John Beaulieu will show you how to incorporate biosonic tuning forks into your daily preventive medicine practice. |
| | Discover the power of sound healing therapy to navigate complex emotions with Danielle Hall. |
| | And much more! |
We Are All Unique, Vibratory Beings...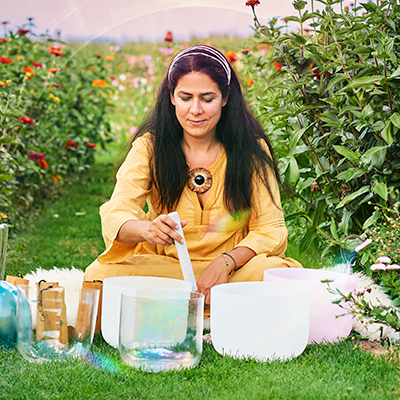 The Sound Healing Summit is sure to expand your mind and boost your wellbeing.
Whether you want to discover the ideal daily sound healing practice for you, tap into the acoustical energies of the biofield, or engage in the alchemy of crystal singing bowls, sound healing methodologies can further awaken your consciousness.
This revelatory event brings together a "who's who" of sound healing practitioners to aid in collective repair and harmonization — and grow this evolutionary community of teachers, seekers, and scientists.
The Sound Healing Summit also shares the myriad ways that science supports sound healing as a beneficial approach to relieving stress, strengthening your immune system, and expanding consciousness. You'll gain valuable insights into how to institute or deepen your personal practice.
And you'll be given evidence-based proof that sound healing shifts the vibrations of your body's electromagnetic template, helps your circulatory system reach a state of coherence, and stimulates the body's nociceptors for pain mediation… all based on the latest research and advancements in neuroscience-based music and sound technologies available.
During this dynamic and transformative summit, you'll:
Learn to attune yourself to xenolinguistics or "light language" for optimal healing
Understand how sound can shift the vibrations of your body's electromagnetic template
Gain a new understanding of scientific advancements that can monitor brain and nervous system function to show how sound frequencies from crystal singing bowls, gongs, and voice can change brainwave states of consciousness for healing
Discover how humming can reduce stress, improve immune response, and enhance relaxation
Explore the use of biosonic tuning forks as a research-based, daily preventive medicine practice
Delve into the therapeutic application and benefits of overtone singing
Learn about the healing power of vocal toning and overtones
Recognize the effects of intention on heart-brain coherence
Be taken on a guided journey to discover the ancient drummer within you
Understand how ancient music practices can be applied to enhance modern life
Learn how music activates nitrous oxide production — and the health benefits it brings
Learn to shift from fight-or-flight to calm tranquility in just minutes
Incorporate the art of "trance drumming" as a tool in trauma resolution
Experience a neuro-balancing music meditation for feminine healing
Take part in a "gong bath" to entice the brain into alpha, theta, and delta wave-scapes
And much more!
You'll be in good hands with summit hosts Alec Sims, a sound healing innovator and leader with deep experience in practical sound work... Christine Stevens, founder of UpBeat Drum Circles, speaker, author, and music therapist... and Phyllis Anne Douglass, vocal sound alchemist and musician, intuitive healer, artist, and yoga teacher.
Here's what participants had to say about previous years' Sound Healing Summit...
"A life-changing experience!"
A life-changing experience! Many thanks to the speakers for sharing their knowledge and for opening our minds to such a wide range of amazing sound healing possibilities.
— Alina, Paris, France
"This summit has a wealth of knowledge from experts in the field of sound."
This summit has a wealth of knowledge from experts in the field of sound. I found it truly inspiring listening to such masters, some who've been working with sound for 40 years. I learned so much and enjoyed it immensely!
— Jojo Smith, Ibiza
"I am so glad I found The Shift Network. It has changed my life."
I am so glad I found The Shift Network. It has changed my life. The summit, like many others, is full of broad, amazing healing. There is something for everyone.
— Jenny Moon, Mount Duneed, Australia
"Perfect online learning experience — best I've ever had!"
Great mix of expert presenters who are the pioneers in sound healing fields! Wonderfully organized with live presentations. Great educational instruction and practice techniques demonstrated or done live. Perfect online learning experience — best I've ever had! And with follow-up links provided to the presenters, one can continue with your own healing training journey with more books, tools, websites, and YouTube tutorials.
— Kat Braden, Georgia
"The Sound Healing Summit was a unique, eye-opening, and healing experience."
The Sound Healing Summit was a unique, eye-opening, and healing experience. I loved hearing directly from a wide variety of healers, practitioners, and prominent voices in the community.
— Mary, Dundee, Scotland
Co-Sponsors