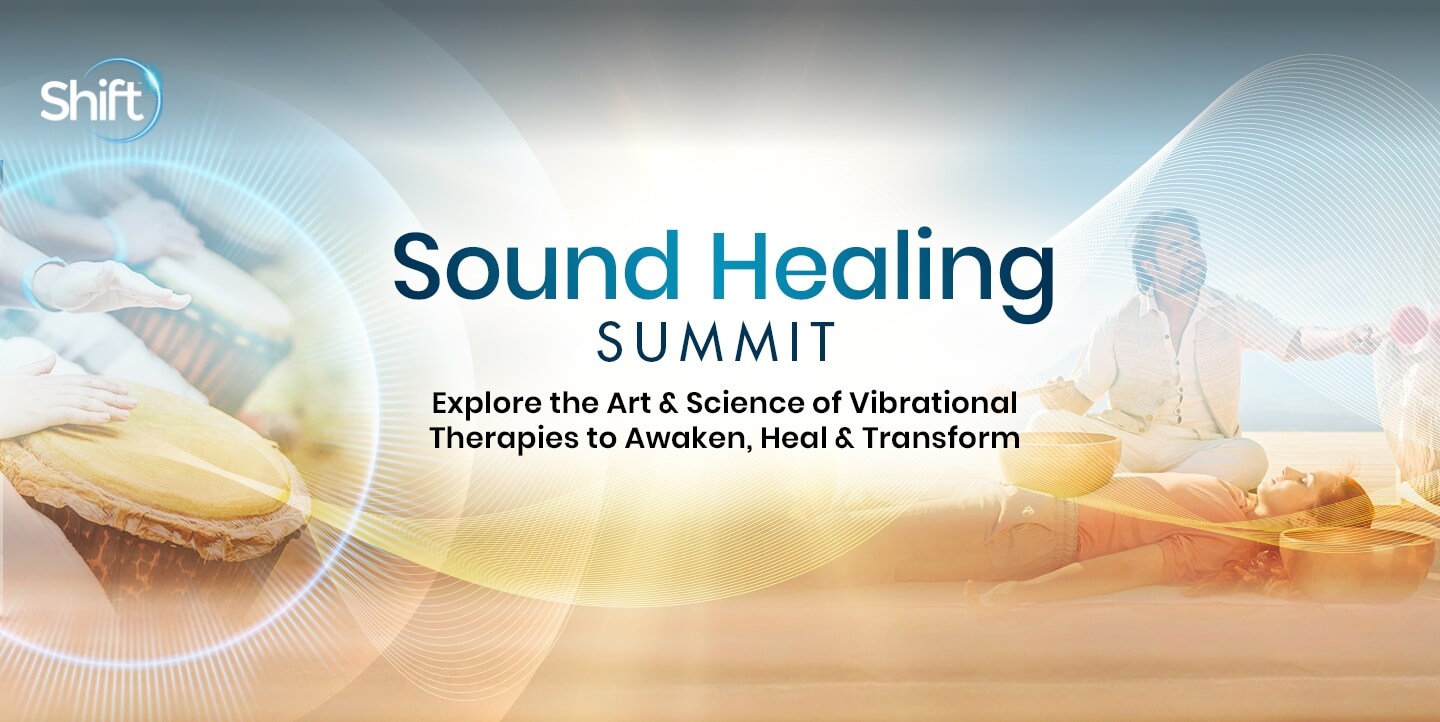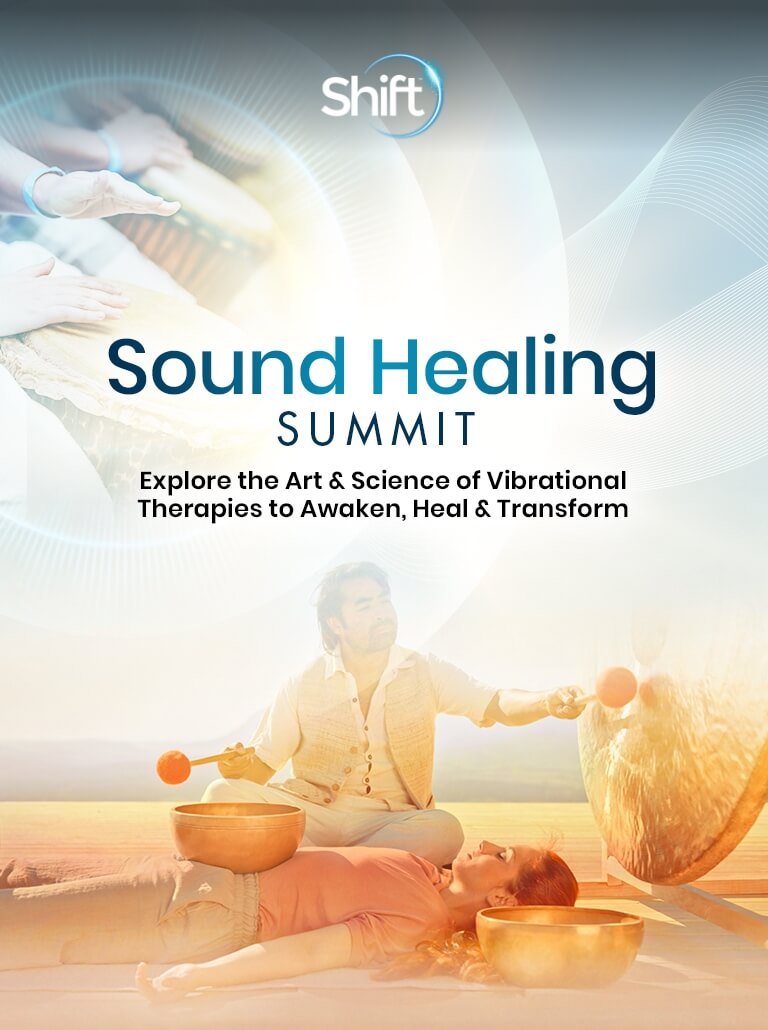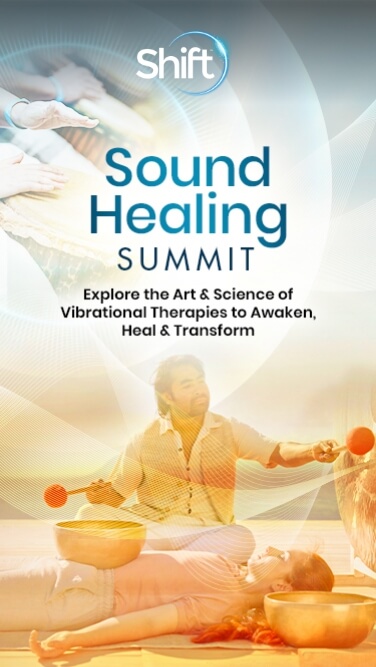 Thank You for Registering!
The live event is over. However, we've sent you two recordings from this amazing summit — for FREE!
Here's What You'll Receive WITH YOUR UPGRADE:
The Sound Healing Wisdom Collection 2023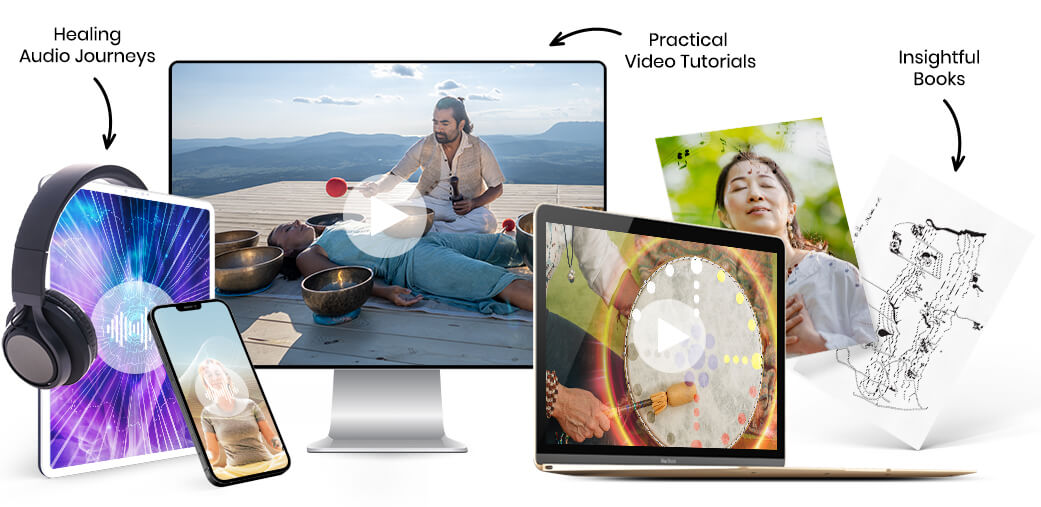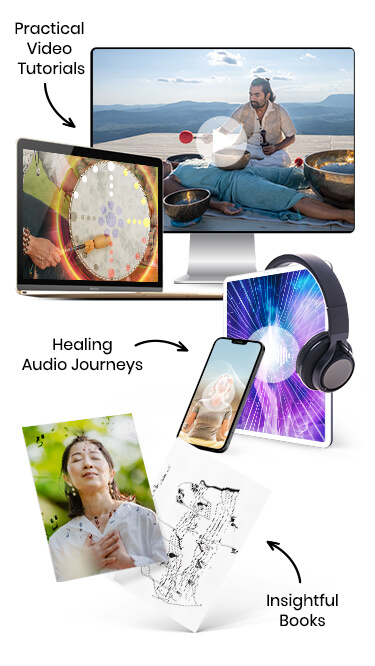 Unlock access to stress-relieving sound baths, healing vibrational medicine practices, and transformational mind-body exercises only available in the Sound Healing Wisdom Collection 2023.
This package gives your INSTANT and ongoing access to:
| | |
| --- | --- |
| | Streaming Videos of EVERY session in the 2023 Sound Healing Summit — watch on any connected device (GENERAL sessions only… PROFESSIONAL-LEVEL sessions are available with the additional purchase of the Sound Healing Practitioners Library) |
| | Audio Recordings of EVERY session in the 2023 Sound Healing Summit — listen on any connected device (GENERAL sessions only… PROFESSIONAL-LEVEL sessions are available with the additional purchase of the Sound Healing Practitioners Library) |
| | PDF Transcripts of each session — to refer back to, follow directions, take notes, highlight, and search for keywords (GENERAL sessions only… PROFESSIONAL-LEVEL sessions are available with the additional purchase of the Sound Healing Practitioners Library) |
| | Your BONUS PACKAGE of SEVENTEEN bonuses contains an exclusive 90-minute practicum seminar, popular Shift course samplers, audio sessions, meditations, and other supplemental tools that will guide you deeper into your practice (already a $500.00 value!) |
Package Value: $500
NOW ONLY:
$247


You'll receive INSTANT ACCESS to these BONUSES when you act NOW: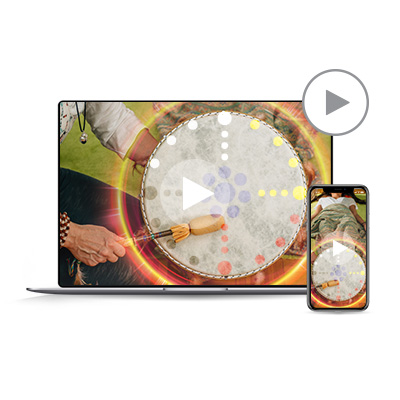 Experience a Medicine Wheel of Music
A 75-Minute Master Practicum With Christine Stevens
In this experiential bonus you'll be introduced to the music medicine wheel and the four directions of sound... with east being rhythm, medicine for the body… south being melody, medicine for the heart… west being harmony, medicine for the soul… north being silence, medicine for the mind... and the center direction, where sound healing lives within you, voicing the rhythm of your own improvised heartfelt groove.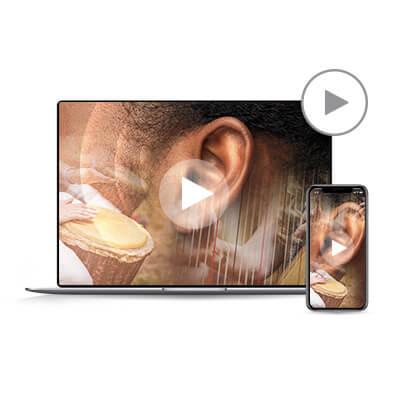 Harmony Heals: Tips on Playing for Others
A 75-Minute Master Practicum With Amanda Domnitz-Baird
In this master practicum created exclusively for The Shift Network, Amanda Domnitz-Baird, otherwise known as the "Midwife of Sound Healing Classes," offers practical music performance tips that will help you become a better sound healer, including… discovering and refining your listening skills… learning how to play with subtlety, finesse, and in harmony… and orchestration for crystal bowls, drum, chimes, harp, and harmonium. This bonus also includes a PDF harmony guide.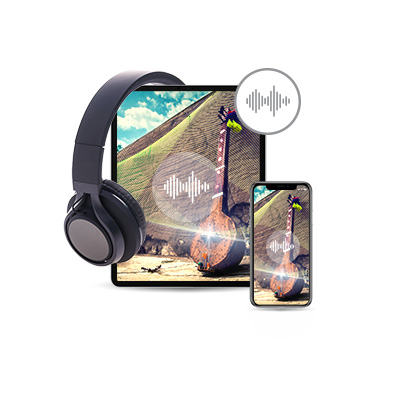 Tamburas for Toning
7 Individual Audio Sessions From Jonathan Goldman and Andi Goldman
In India, the tambura is one of the most sacred, revered, and popular accompaniment instruments, with its powerful, hypnotic drone providing the foundation for a multitude of musical and sonic expressions. These recordings create a sonic background of precisely tuned tambura drones in different keys that you can use to accompany your own toning practices — including sonic space setting for meditation practices, devotional chanting, and biofield resonance.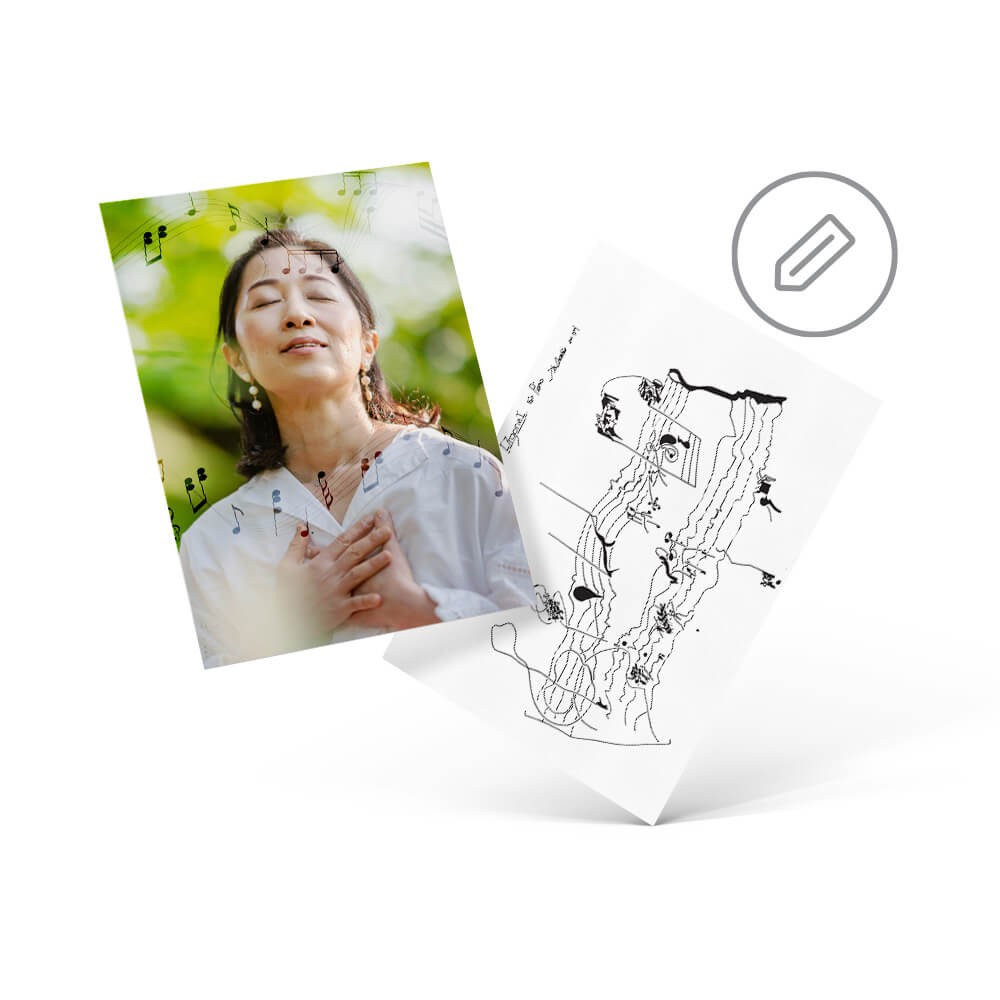 Visual Harmony: Orgone Music
Works of Art Based Upon Music Compositions From Dr. John Beaulieu
Orgone music compositions are works of visual art that function similarly to a mandala by drawing the viewer into a deeper psychological state of inner awareness. To work with an Orgone composition, you'll stare at the drawing while setting an intention for your unconscious mind to discover what's most important for you to work on in your life, such as enhancing creativity, dreaming, healing, solving a problem, or improving a relationship.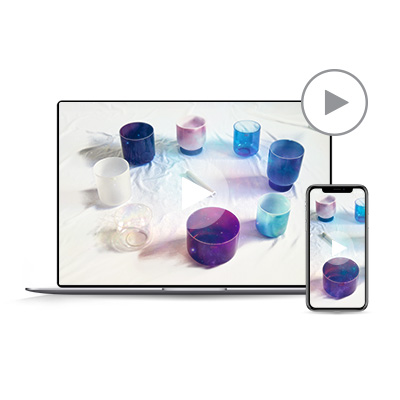 Sound Healing to Prepare for the Future
A 40-Minute Video Session With Amanda Domnitz-Baird 
In this beautiful, soothing, sound healing session, you'll be guided in a sound bath healing meditation using Crystal Tones Alchemy Singing Bowls. This practice has been specifically designed to help you prepare for future possibilities, by guiding you to more easily align with the higher frequencies we're now collectively experiencing on Earth.
Soothing Uncertainty With Sacred Hebrew Music
A 1-Hour Video Training With Yuval Ron
In this informative, experiential session, you'll discover sacred Hebrew music and a Kabbalistic chanting practice for cultivating resilience and well being that engages the first and highest sephira (energy center) of keter (the crown). This meditative, changing, and sensual practice embodies the essence of crown energy — pure consciousness, beyond comprehension, or even understanding. Keter (like the crown chakra), is a portal to the heavenly light of the Divine.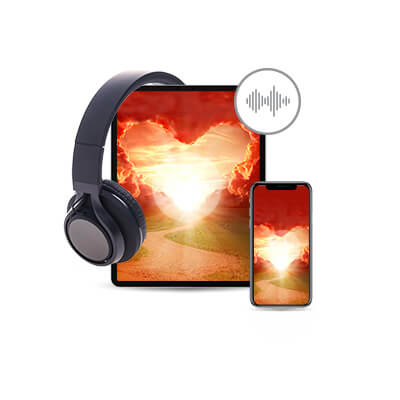 Awakening Dreams
A 30-Minute Audio Healing Session With Simone Niles
This soothing, healing audio session is designed to bring your awareness to your dreams — sparking desires to awaken and ignite them to manifest your highest good. The benefits may include deep relaxation… connecting with your body… developing clarity around your purpose… bliss-induced states… and feeling joy.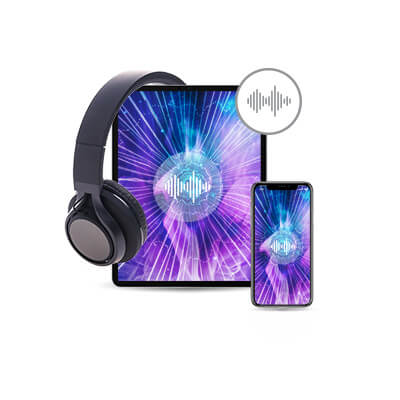 My World Music Album
7 Sound Healing Tracks From Anders Holte
Singer Anders Holte has touched many hearts with his tonal "all vocals" music sung in sound language. The album My World from Anders & Cacina is a wonderful compilation of their interdimensional music in sound language, and also contains beautiful songs with inspiring lyrics written in English. It includes the song "I Never Knew," which Anders & Cacina performed live during their session for the Sound Healing Summit. Enjoy.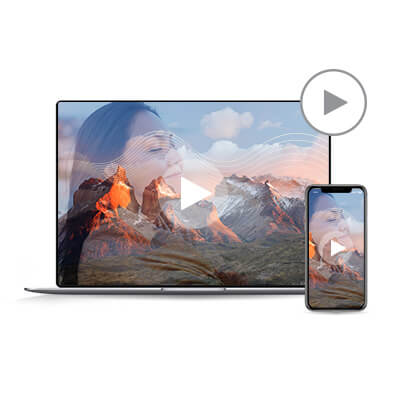 The Power of Medicine Songs
A Video Teaching From Puma Fredy Quispe Singona
Medicine songs are deeply interwoven into the healing work of medicinal plant spirits. These songs are portals for calling in the healing energies that come from Pachamama (Mother Earth) and the Apus (Mountain Spirits), lovingly referred to by Puma as "The Amazon Doctors." In this teaching you'll discover your own personal medicine song through rhythm, whistling, and words, and it will become a code that Pachamama will recognize as your unique call for her loving support in ceremony.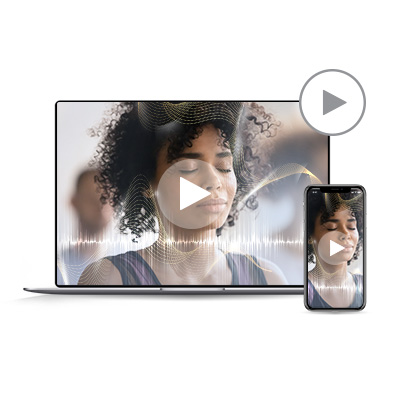 Binaural Beats From the Inside Out
A 90-Minute Workshop With Cory Allen
In this workshop from The Shift Network's Renew Festival, you'll explore binaural beats through a variety of frequencies that will demonstrate a deeper experience of brainwave entrainment. You'll discover how you can use them to influence your brainwaves to invoke the state of mind you wish to create — relaxation, positivity, alertness, problem-solving, improved memory, decreased anxiety, and improved concentration.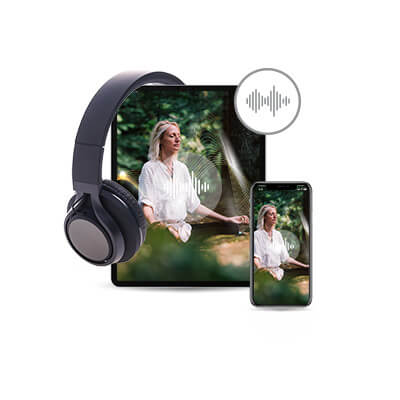 Discover Your Own Sonic Style
A Guided Meditation Video With Christina Grozik
Sound can often deliver you to the silence, and aid in quieting the mind. It's in this space, coupled with the connection to your breath that calms the nervous system, where you can discover your unique gifts — key to developing your own sonic style. This guided meditation offers you an opportunity to journey within through breathwork, sonic tools, and visualization, so you can find the answers you seek.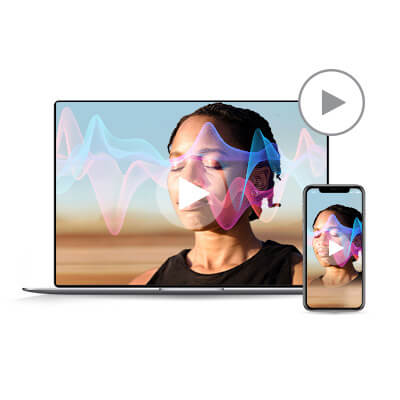 The Evolution of Sound Therapy for Health
A Historical Video Journey With Mandara Cromwell 
This educational bonus takes you on a visual journey documenting a decade of sound discovery. Mandara Cromwell's story of creating Acoustic Meridian Intelligence (AMI) devices is a fascinating look at the development of sound therapy in the United States. Learn how the combination of ancient teachings and advanced sound technology has created a new form of therapy for enhancing health at the cellular level.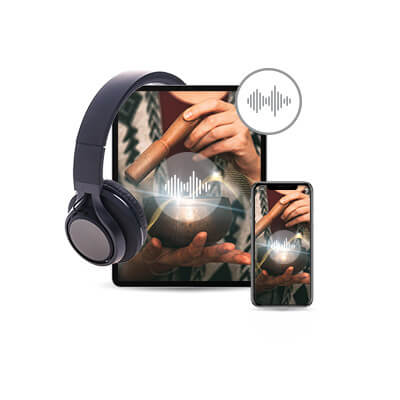 Dreamtime: Tibetan Bowl Sound Bath
A Meditative Video With Diáne Mandle
Settle in for an evening of gentle harmonic sounds that can take you into a peaceful dreamtime. Join internationally known recording artist, author, and educator Diáne Mandle as she weaves a sonic tapestry of ancient Tibetan bowls, gantas, and percussion that invites deep relaxation and soulful journeying into the night.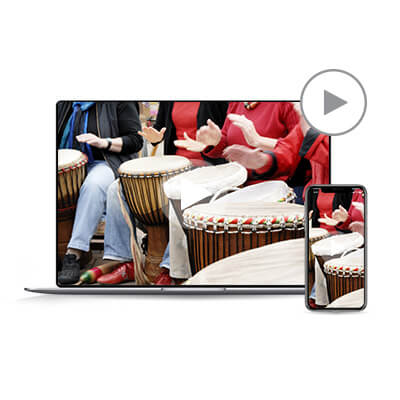 Drumming & Sound Healing
A Shift Network Course Sampler From Christine Stevens
Curated from Christine Stevens' popular course Drumming & Sound Healing, these modules will allow you to deeply experience music as medicine for your heart, mind, body, and soul. No musical experience is necessary to enjoy and benefit from this musical journey... just a willingness to open to healing sounds and spontaneous feelings of liberation, joy, and self-expression.
You'll receive:
Module 1: Healing Yourself With Music Medicine

Module 2: Rhythm, the Element of Earth, as Medicine for Your Body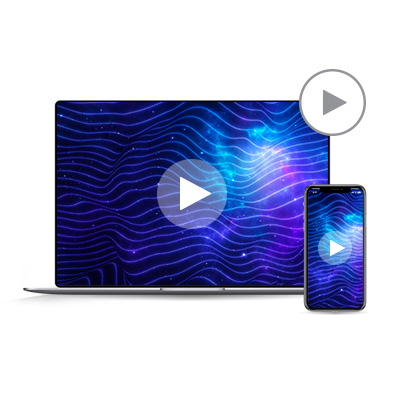 Explore the Secrets of Sonic Science & Cymatics
A Shift Network Course Sampler From John Stuart Reid
Enjoy reviewing informative modules from John Stuart Reid's transformative course, Explore the Secrets of Sonic Science & Cymatics. You'll discover how sound organized the early universe, creating structures that we can still see today… marvel at how ancient cultures used the power of sound to heal… and learn the elements of destructive and constructive sound principles, with a particular focus on healing.
You'll receive:
Module 1: The Creative Power of Sound in the Early Universe & Earth's Primordial Oceans

Module 2: Rediscovering the Art & Science of Sound — Ancient Times to the 21st Century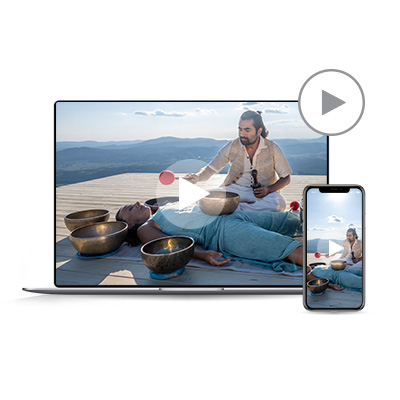 Sound Healing Instruments for Spiritual & Emotional Wellness
Thought-Provoking Sessions From The Shift Network Summit Archives
Sound healing has been shown not only to improve physical wellbeing, but also mental and emotional states. In this lovingly curated collection of sessions from the 2022 Sound Healing Summit, you'll explore how you can use sound healing instruments for personal development, to restore your soul, and to reach states of higher consciousness.
You'll receive:
"Tuning Forks, Consciousness, and Relational Coherence" with Dr. John Beaulieu

"Playing The Hang & Hand Pan as Tools of MetaMusic for Personal Development, Spiritual Guidance, and Holistic Healing" with Laura Inserra

"Drumming as a Transformational Tool for Healing the Splintered Soul" with ~ Walking Crow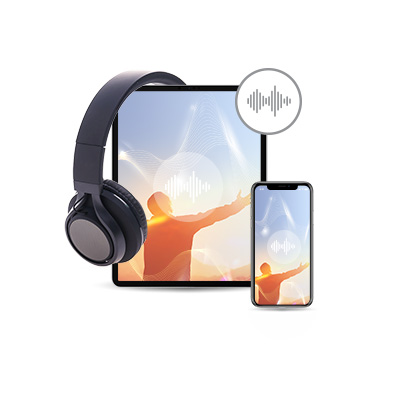 Instrumental Vibrational Medicine 
Soothing Sessions From the 2022 Sound Healing Summit
Experience the power of sonic medicine through these healing sessions that feature multiple instruments — including didgeridoo, keyboards, Native American flutes, and hand pans.
You'll receive:
Sound Session: Immersive Didgeridoo Sound Bath with Timothy Dixon

Sound Session with Kyle Lam

Sound Session: Soundscape Oasis (Flutes and Guitar) with Bodhi
You'll receive ALL of these bonuses PLUS ongoing access to the video and audio recordings and transcripts of every summit session — strengthening your relationship with your body's wisdom and bringing more peace and fluidity to your daily life.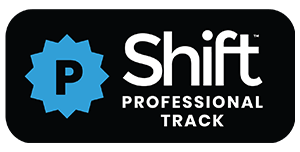 Keep your eyes peeled for an opportunity to own the entire summit — including all professional-level content.
Explore the Full Spectrum of Ancient and Modern Sound-Healing Modalities
Sound healing is a powerful form of therapy that can help you shift your spiritual, mental, and emotional states.
Perhaps you've recently noticed a growing collective desire to explore the transformative capabilities of mystical and medicinal sound-healing tools?
Yet, your relationship with sound and vibration is highly personal, and what resonates with one soul may not be the same for another.
Which is why it's such a gift to be able to explore the full spectrum of sound-healing modalities all in one place, at one time…
… because, by investigating the breadth and depth of these offerings, you can discover what works best — for you.
By integrating sound-healing practices tailor-made for you into your life, you can begin stimulating immune function, healing physical ailments, addressing "stuck" emotional issues, and improving your sleep.
You'll discover quick shifts to integrate into your daily practice — elevating your vibrational frequency so you'll feel refreshed, invigorated, transformed, and ready to make a difference in the world.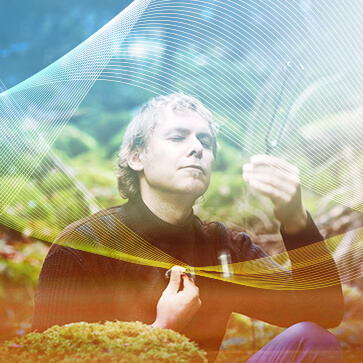 The Sound Healing Summit delivers modern and ancient wisdom from global healing experts, musicians, shamans, scientists, and sound-meditation pioneers…
… including master of voice Stewart Pearce… the "midwife of sound healing" Amanda Domnitz-Baird… sound-healing pioneer Eileen McKusick…
… David Gibson, founder of the Globe Sound Healing Institute… musician and naturopathic physician Dr. John Beaulieu…
... international sonic experts Jonathan Goldman and Andi Goldman… and crystalline sound-vibration master musician Jeralyn Glass.
During this high-production-value summit, you can immerse yourself in vibrational therapy with healing meditations, harmonizing exercises, musical performances, and informative group panel discussions.
You can return to these deeply rejuvenating practices again and again when you own the Sound Healing Wisdom Collection 2023. In addition to the informative conversational sessions, you can access experiential drum, flute, gong, and tuning fork demonstrations, along with healing vocal exercises and more.
Encounter the healing power of sound in unprecedented ways to reduce stress, boost your immune system, and expand your creativity.
With this invaluable resource you can turn to time and again, you'll discover:
Here's What You'll Receive:
The Sound Healing Wisdom Collection 2023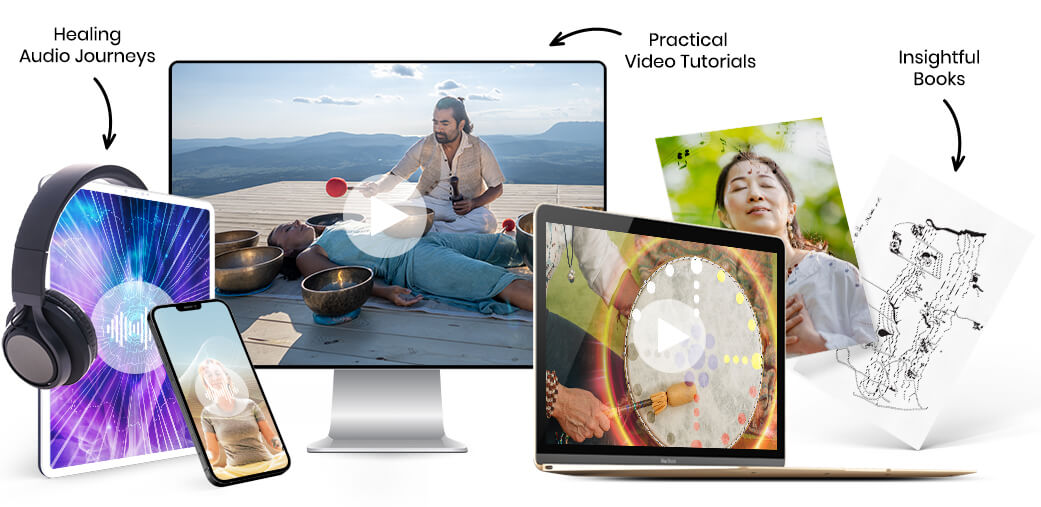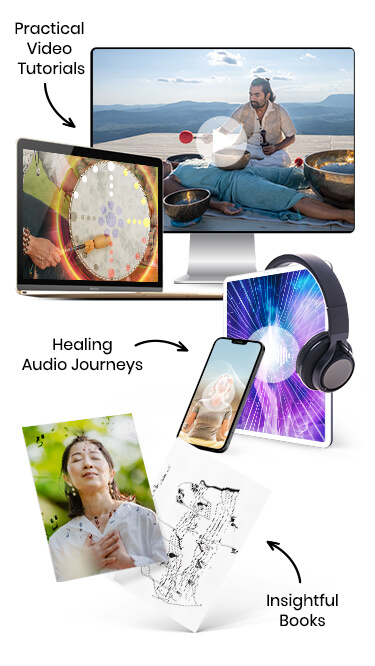 The Sound Healing Wisdom Collection 2023 includes INSTANT and ongoing access to: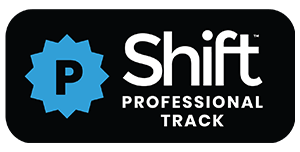 Keep your eyes peeled for an opportunity to own the entire summit — including all professional-level content.
Package Value: $500
NOW ONLY:
$247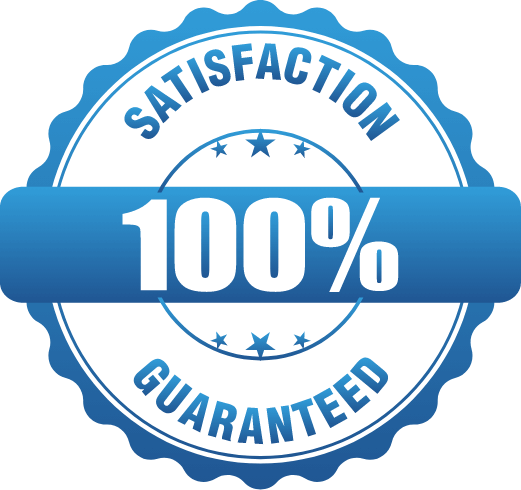 OUR 100% GUARANTEE MEANS NO RISK TO YOU!
When you upgrade today, your purchase is backed by our complete money-back guarantee. If for any reason at any time within 30 days you decide the Sound Healing Wisdom Collection 2023 is NOT right for you, just visit our Customer Service Center and request a refund. We'll cheerfully refund your payment in full within five business days.