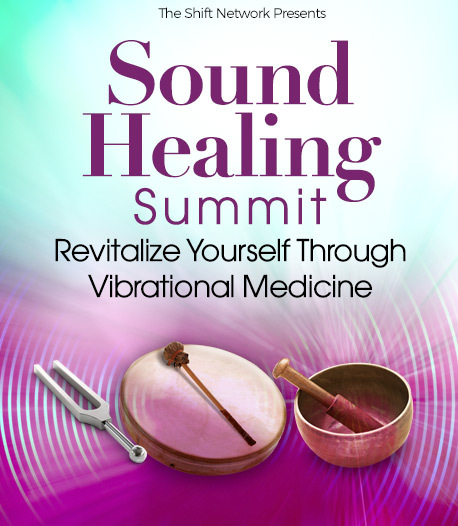 Program & Replays

The Art of Sacred Sound Rituals for Personal and Global Transformation
Broadcast on August 07, 2020
Hosted by Alec Sims
With Heather Salmon
Explore with Heather Salmon how Sacred Sound Healing Ceremonies can be a powerful vehicle for personal and global transformation. Discover how this modality can assist in healing and releasing personal, collective and ancestral trauma, as well as, create a deeper sense of common purpose, understanding and vision in communities.
In This Session:
The anatomy of a ritual and identifying various types of rituals that people engage in in everyday life
Types of sacred sound group experiences Including guided journeys and group interactive processes
How sound healing can release limiting emotional and mental patterns and powerfully anchor personal and collective intentions and goals
Heather Salmon
CoFounder Black Swan Temple & Mystical Alchemy Sacred Sound and Author
Arch Priestess Heather Salmon, BA, ACH, LRflx Heather Salmon is a renowned sound healer, mystic, cultural creative and recording artist. She is the co-author of Rise, Amazing Woman, Rise and Lead, Amazing Woman, Lead book series and the author of the World Fusion Plant Based Soul Food Recipe Book. She has produced over 25 popular sound healing journeys available on MP3. Heather has been an innovative pioneer in the field of ritual, sound healing, sacred activism, transformation and performing arts for 20 years and is a High Priestess ordained in the Essene and Temple of Isis lineages. She shares the teachings of the Sevenfold Path of Peace, as well as, feminine wisdom and leadership. Hailing from Toronto, Heather is of Jamaican and Celtic descent and resides on the island of Maui, Hawaii at the Black Swan Temple an Eco Sanctuary she co-founded with her husband Donny Regalmuto. They offer ongoing yoga and sound healing transformative retreats, sacred site pilgrimages, mystery school trainings, and Mystical Alchemy Sound Healing Ceremonies!