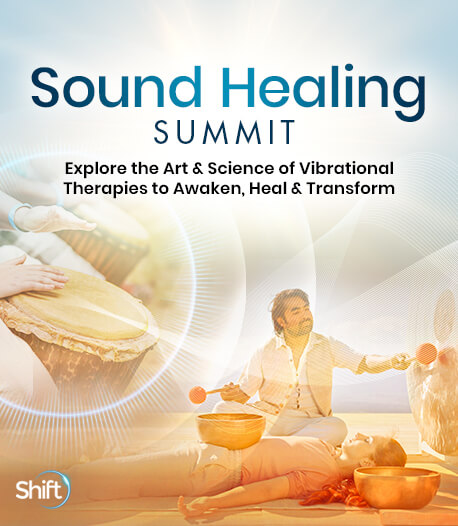 Program & Replays
Sound Bath: Healing Energies
Broadcast on July 13, 2023
With Maria del Carmen Rodriguez, MBA
This session will open with a brief introduction from Maria del Carmen Rodriguez, MBA, about how she came to embrace sound healing and its healing energies. Then you'll have the opportunity to relax into the healing sounds of Maria's soothing sound bath.
The opinions expressed here are those of the author/presenter and are not representative of Shift Network employees, customers, or other presenters.
Love this Speaker and What They Have to Say?
It can be yours to keep... forever.
Get lifetime access to the summit and bonus material by upgrading now!
UPGRADE HERE
Maria del Carmen Rodriguez, MBA
Co-Founder of SoulCare Love, LLC & Sound Healer Practitioner
Sound healing was the norm in lots of ways for Maria del Carmen Rodriguez, MBA, during a childhood spent at the peak of what she describes as her family's sacred mountain in Puerto Rico. Maria always turned to the natural sounds of nature when coping with unsettled emotions, fears, and in joyful moments too. After being introduced to sound healing as an adult, she quickly made the connection between how she lived growing up, and the sounds of nature that could be recreated with crystal singing bowls, metal Tibetan bowls, ocean drums, and many more instruments — bringing her family's mountain experience to the mainland.
She's now a certified sound healer and co-founder of SoulCare Love, LLC. Maria continues to research the ancient healing practice of sound healing, and credits the practices for bringing her through her own transformative years — from learning to mourn the loss of a parent while they were still living, processing childhood traumas, and divorcing after 29 years, to ending a beloved career after 40 years.
Maria's been a long-time mentor for women and young girls through Pass the Torch, and has earned certifications in emotional intelligence, and mental health care in a hospital setting. She was appointed and served as one of the Tri-Chair Diversity, Equity, and Inclusion Officers at Bay Path University and is actively researching a doctorate in holistic wellness. Most recently, she enrolled in an advanced practitioner of sound and vibrational therapies double certification.  
Maria has facilitated sound healing in a variety of venues from universities, nonprofit organizations, gyms, senior centers, health fairs, residential home care, and community center, from large public group settings to small private groups, and individual sessions. An essential part of Maria's mission is to educate and bring awareness of the benefits of sound healing to the BIPOC community. She's begun this work by offering sessions at black-owned businesses from a gallery, museum, and sorority, and will co-curate sound healing sessions tailored for the BIPOC community.
She was a recipient of the 2018 100 Women of Color Award in recognition of the contributions of women of color in business, education, entrepreneurship, entertainment, and government. She was presented with the A in recognition of her outstanding contribution to human relations by encouraging equal opportunities for all people. She has earned four citations and recognized in proclamations for her community work.