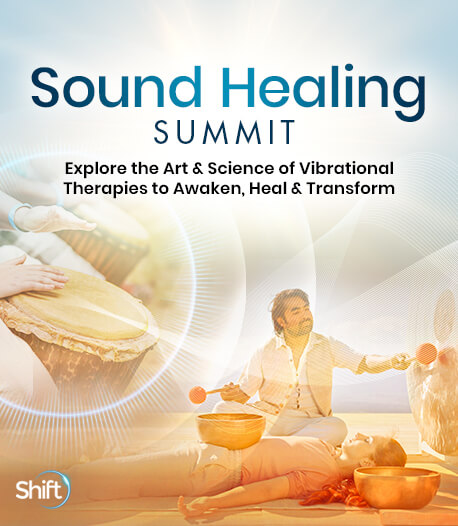 Program & Replays
From Trauma To Liberation: Using the Voice to Heal
Broadcast on July 14, 2023
With The Brothers Koren
Hosted by Alec Sims
According to The Brothers Koren, the voice is our greatest healing tool when we come home to our voices and reawaken their true resonant potential, we all are invited back into our full bioavailability, our wellness. Trauma stays in the body and mind as unexpressed sounds. Through the voice, the inexpressible is given permission to be seen, heard, and reflected. The outcome of embodied singing practices transforms inhibition, heaviness, and exhaustion into health and vitality.
In this session, you'll discover:
A new relationship to your voice as an embodied, healing tool
How to come home to your whole body instrument and harmonize yourself using voice activations and meditative vocal flows
How healing it is to sound out and sing out who you are for greater connection and wellness
The opinions expressed here are those of the author/presenter and are not representative of Shift Network employees, customers, or other presenters.
Love this Speaker and What They Have to Say?
It can be yours to keep... forever.
Get lifetime access to the summit and bonus material by upgrading now!
UPGRADE HERE
The Brothers Koren
Transformational Voice Leaders & Co-Creators of Your Big Voice
Isaac and Thorald Koren (The Brothers Koren) are transformational voice leaders, music mentors, and artists who are passionate about hearing "the world's song, one voice at a time." They're committed to bringing the healing power of music to voices from all walks of life. With over 20 years of experience recording, teaching, and empowering others while touring the world, their work continues to grow and expand the space for creative expression, leading people toward a more embodied life experience.
Over the course of their musical careers, as The Kin and The Brothers Koren, they have performed live on Conan, earned a gold record, and performed for over a million people while touring with Coldplay, Pink, Rod Stewart, and Bon Jovi. Today, their mission has shifted to one that seeks to include many voices, as they listen and study the transformative effect of voice and music on human wellbeing. 
The brothers are journeymen and guides for those seeking deeper connection and healing through the profound medium of voice, music, and song. They live in service to a bold vision "Our wish is for each and every person to be radically expressed; a world where all genders, races, ethnicities, and human lives are fully connected to their voices, their stories, and their authentic selves."
Through the development of The Songwriter's Journey and their Your Big Voice programs, the Brothers Koren are helping thousands reclaim their voices (especially those who thought they couldn't sing out) and the stories and songs that have lain dormant — unearthing a diversity of big voices from all around the world. The brothers have worked with Fortune 500 companies, presented at TEDx, are faculty at the Exponential Medicine conference, and are musical directors for the Association of Transformational Leaders™ SoCal.