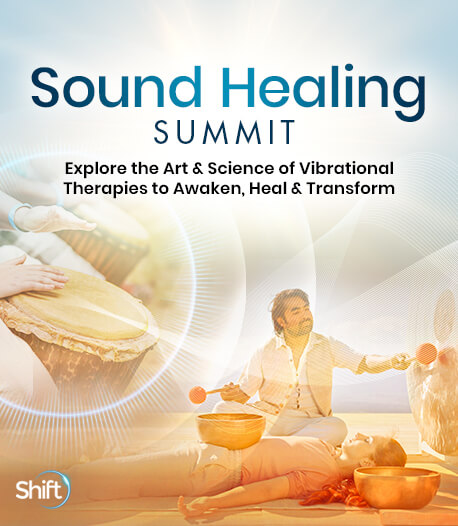 Program & Replays
Playing The Hang Hand Pan as a Tool of MetaMusic for Personal Development, Spiritual Guidance, and Holistic Healing
With Laura Inserra
Hosted by Christine Stevens
MetaMusic is the development of Laura Inserra's work around the universal, transformative, and healing power of sound. Meta means beyond, transcendent. In this context, music becomes experiential, functional, and a metaphor for life. MetaMusic is a tool for personal development, a compass to navigate life, and a healing method to support each other.
In this session, you'll discover:
A variety of sacred instruments
How to use sound and music for self-inquiry, spiritual guidance, and holistic healing
The immersive MetaMusic journey
The opinions expressed here are those of the author/presenter and are not representative of Shift Network employees, customers, or other presenters.
Laura Inserra
Sound Alchemist & Founder of Chambers of AWE
Laura Inserra is a sound alchemist, a teacher, a technician of the sacred, and a multimedia producer. She lives and creates at the confluence of music, wisdom schools, and leading-edge technology.

Both a self-taught and classically trained musician, her career has many facets — multi-instrumentalist, composer, sound healer, teacher, artistic director, and producer. Her work is based on a combination of immersive sound experiences, creative explorations, personal development tools, and teachings from various schools of wisdom. A world-renowned Hang musician, Laura plays a large variety of rare ancient and modern instruments from around the world. She composes in various musical languages and performs in many different settings — from intimate spaces to large venues seating thousands. 

She utilizes creates Chambers of AWE that are immersive and transformative experiences combining sound journeys, wisdom traditions, and the latest technology to augment the natural sources of her instruments. Laura grew up on the volcanic island of Sicily, and has been exploring the invisible world of sound since her youngest years. Combining her intimate knowledge of music with her studies of ancient schools of wisdom, she developed a practice called MetaMusic Healing, a unique blend of sound healing, ancient wisdom practices, and shamanic techniques. 

Meta means beyond, transcendent — and in her practice, music becomes experiential, personalized medicine, and a metaphor for life. In person and online, she uses this method in one-on-one sessions, as well as at leadership retreats, community gatherings, and in sacred ceremonies. 

Laura is the co-founder of Seeds of Gold Institute, a nonprofit organization whose mission is to research and integrate ancient technology and schools of wisdom into modern life.