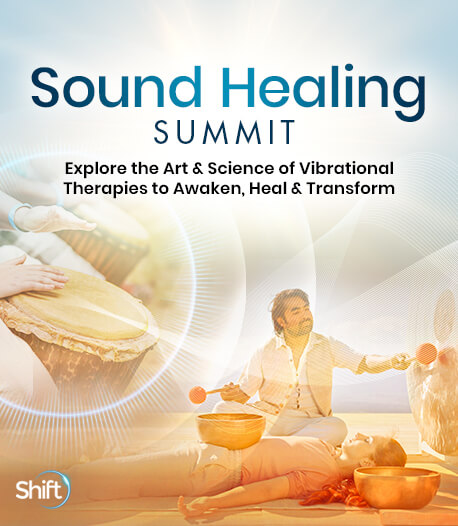 Program & Replays
Tuning Forks, Consciousness, and Relational Coherence
With Dr. John Beaulieu, N.D., Ph.D.
Hosted by Alec Sims
According to Dr. John Beaulieu, ND, PhD, consciousness is an unexplained manifestation of a vibrational universe that allows us to relate with different frequencies of vibration. Relational coherence happens spontaneously when all parts of the self are oscillating together in an orchestrated response with the frequency we are relating to. In a state of relational coherence, the frequency passes through our mind and body as a wave that returns to stillness.
In this session, you'll discover:
How to use and integrate tuning forks with practices that create a state of inner coherence
The more frequencies we conduct through our mind and body, the better able we will be to adapt to continual change
Through resonance, listening always guides us into an inner resonance that disappears into stillness
The opinions expressed here are those of the author/presenter and are not representative of Shift Network employees, customers, or other presenters.
Dr. John Beaulieu, N.D., Ph.D.
Naturopath, Psychologist, Composer & Co-Founder of BioSonic Enterprises, Ltd
Dr. John Beaulieu is a composer, musician, psychologist, and naturopathic physician whose work focuses on the development of tuning forks as musical instruments — tuned to pre­cise mathematical formulas to affect consciousness and bring about a healing response via mindful listening. He is the co-founder of BioSonic Enterprises, Ltd., a company dedicated to "tuning the world."
John's the author of numerous research papers and professional publications, including Music and Sound in The Healing Arts... Human Tuning Vol. I: Sound Healing With Tuning Forks... and Vol. II: Sound Healing and Values Visualization. His research publications focus on nitric oxide, sound, and the relaxation response related to vagal tone. He is the composer of Calendula: A Suite for Pythagorean Tuning Forks and Apollo's Lyre: A Modern Adventure In Ancient Cosmic Harmony. He lectures around the world on sound and healing, and performs special sound-healing concerts with tuning forks called Human Tune Ins™.
John has been a practicing psychotherapist and professor for 45 years. He graduated from Purdue and Indiana Universities, where he studied psychology and music, and went on to serve as a supervising therapist and researcher at Bellevue Psychiatric Hospital in New York City.