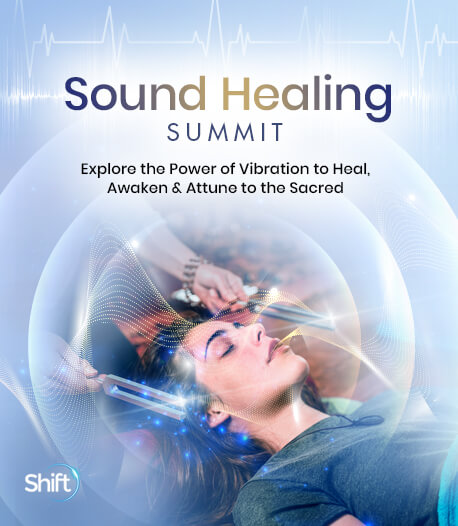 Program & Replays

Exchanging Old Cells for New: Is Sound Therapy a Fountain of Youth?
Broadcast on June 30, 2022
With John Stuart Reid
Hosted by Alec Sims
John Stuart Reid, in collaboration with Professor Ji of Rutgers University, conducted a series of experiments in which they saturated human blood with music, resulting in extraordinary findings. Old red blood cells were revitalised and given a new lease on life as a result of the musical frequencies! In this session, John will describe how music activates this "fountain of youth" mechanism. He will also discuss new research that could lead to a total eradication of cancer and all rogue cells in the future.
In this session, you'll discover:
How music activates a fountain of youth in aging cells, extending life and vitality
That cancer may be totally eradicated in the not too distant future
How stimulation of the vagus nerve reduces chronic inflammation, slows aging, and enhances sexual function
The opinions expressed here are those of the author/presenter and are not representative of Shift Network employees, customers, or other presenters.
Love this Speaker and What They Have to Say?
It can be yours to keep... forever.
Get lifetime access to the summit and bonus material by upgrading now!
UPGRADE HERE
John Stuart Reid
Acoustics Scientist & Inventor of the CymaScope
Acoustics pioneer John Stuart Reid is on a mission to educate and inspire the world in the field of cymatics — the science of visible sound. He asserts that sound was a potent force in the initial creation of life from primordial oceans, thereby carrying the power to heal life.
In his Shift Network foundational course, John has revealed groundbreaking information on the mechanisms that support sound therapy and music medicine, and his advanced Shift Network course, planned for Fall 2022, will dive even deeper into these subjects.
His CymaScope invention has forever changed the world's perception of sound, by giving us the ability to "see" sound and better understand this ubiquitous aspect of life. His cymatics research, which is elevating this important new field in scientific and medical arenas, includes a study on differentiating between the sounds emitted by healthy cells and cancer cells, published in the Water Journal.
In John's words, "The old adage seeing is believing takes on an important new meaning — to see sound is to open a new window on our world, one that has been veiled for all time, until now."