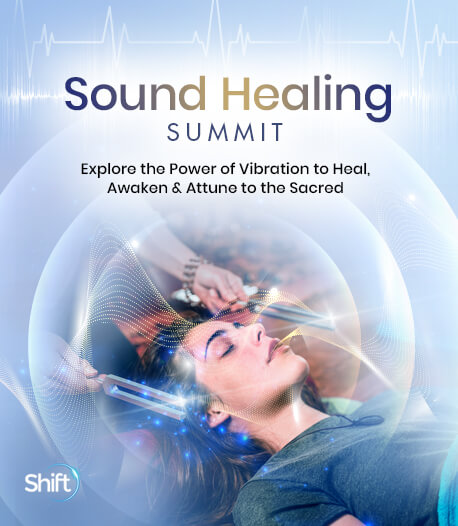 Program & Replays

06/27/2022 4:00:00 PM
06/28/2022 4:00:00 PM
06/29/2022 4:00:00 PM
06/30/2022 4:00:00 PM
07/01/2022 4:00:00 PM
Discover the Magical Healing Properties of Multidimensional Music and Sound
Broadcast on June 30, 2022
With Anders Holte & Cacina Meádu
Hosted by Phyllis Anne Douglass
Music is alchemy, a synergy exponentially more than the sum of its parts. Why certain music touches us deeply and even has the power to facilitate healing is a mystery. In this interview, singer and sound channel Anders Holte and partner Cacina Meádu share what led to the unique multi-dimensional music they're known for today, and how it is being used for deep inner connection and healing all over the world.
In this session, you'll discover:
Anders' unique approach to toning and sound healing from a singer's perspective, and the birth of multi-dimensional music
Your body's cells remember harmonic vibration — so when music carries that harmony, healing is your body's natural response
Multi-dimensional music carries a healing potential in its very sound, to the extent that human blood cells can be revived
The opinions expressed here are those of the author/presenter and are not representative of Shift Network employees, customers, or other presenters.
The replay has expired. Upgrade to get full access.
If you've already purchased the upgrade package, access it
here
Love this Speaker and What They Have to Say?
It can be yours to keep... forever.
Get lifetime access to the summit and bonus material by upgrading now!
UPGRADE HERE
Anders Holte & Cacina Meádu
Musicians
Anders Holte and Cacina Meádu are musicians and presenters, performing in Europe, the U.S., and Asia. Their multi-dimensional music is known for its unique sound, and is being used worldwide for deep inner connection, meditation and personal healing.