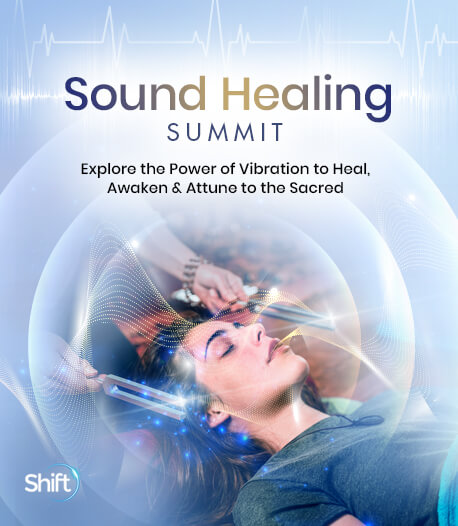 Program & Replays

Laughter: Best Medicine
Broadcast on June 27, 2022
With Arji OceAnanda & Laraaji
Hosted by Alec Sims
Laraaji and Arji OceAnanda discuss how to access therapeutic laughter as a daily practice for softening the edges of the unfolding day with easy, playful, internal-focused laughter-cises. Learn how laughter can stimulate and harmonize your body, mind & spirit, and serve as a gateway to higher consciousness and inspiration.
In this session, you'll discover:
How to tune in and access your laughter body
How laughter can soften your vocal and body presence before public presentations
How to stimulate many of your body's natural healing functions to enhance blood flow, oxygenation, and immune system response
The opinions expressed here are those of the author/presenter and are not representative of Shift Network employees, customers, or other presenters.
Love this Speaker and What They Have to Say?
It can be yours to keep... forever.
Get lifetime access to the summit and bonus material by upgrading now!
UPGRADE HERE
Arji OceAnanda
Co-facilitator of Laughter Therapy Playshops with LARAAJI
Arji OceAnanda is a musician, Reiki master, sound healer, dream teacher, and laughter mediation therapist. Her passion for assisting individuals in claiming their own radiance is based on her Hellenic ancestry and the teachings/modalities of ancient Asclepian & Pythagorean methods.  For over 10 years she has co-facilitated many events and offerings globally with blissmate Laraaji NadaBrahmananda — most recently, two live concert performances in NYC for Ambient Church and the Brattleboro Music Festival. She has also recorded several well-received releases with Laraaji, and collaborations with Laraaji and Blues Control, Dallas Acid, and Nous. Her greatest passion is in service to raising the spirits of her fellow humans to allow for deep healing and acceptance
Laraaji
Musician, Composer, Recording Artist, Laughter & Consciousness Workshop Guide
Hailed as one of the forefathers of both ambient electronic and new age music, Laraaji is best known for his 1980 collaboration with Brian Eno, Ambient 3: Day of Radiance. Born in 1943 as Edward Larry Gordon, Laraaji attended Howard University in Washington D.C. on a scholarship to study composition and piano. He later spent time in New York persuing a career as a stand-up comedian and actor. In the seventies, Laraaji began his lifelong study of Eastern Mysticism, was initiated as a swami, and merged music with spiritual practice. Following an intuition, he bought a zither from a local pawn shop, converted it to an electronic instrument, and, while busking in Washington Square Park, Laraaji was discovered by Brian Eno who offered to produce him on the spot.
His recordings can be found at labels WARP Records, All Saints Records, GLITTERBEAT, Numero Group, Stones Throw, Leaving Records, Soul Jazz and Virgin.