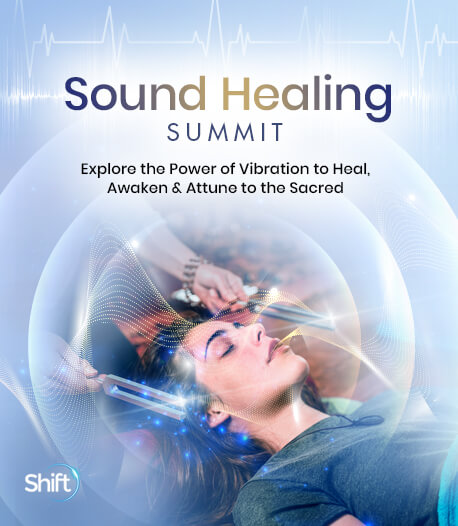 Program & Replays
Shift Talk: Enhancing Your Creative Process Through the Power of Music, Sound, and Vibration
Broadcast on June 27, 2022
With Barry Goldstein
Hosted by Alec Sims
Have you ever hit a dead end while in the midst of your creative process? Most of us have experienced creative blocks, and that is no fun. What if there was a leading-edge technology that you could utilize to move through any creative block at virtually no cost? Together with Barry Goldstein, discover what it is — and you probably already own it or have access to it, since it's MUSIC!
In this session, you'll discover:
How to use music effectively to make any moment a creative one and change deadlines to lifelines
How music and meditation can guide you to empty your vessel and create divine collaborations
How to utilize music as a tool to move through creative blocks and excuses
The opinions expressed here are those of the author/presenter and are not representative of Shift Network employees, customers, or other presenters.
Love this Speaker and What They Have to Say?
It can be yours to keep... forever.
Get lifetime access to the summit and bonus material by upgrading now!
UPGRADE HERE
Barry Goldstein
Multi-Award-Winning Producer, Composer, Author & Musitarian
Barry Goldstein's musical experience spans many styles and genres, from co-producing the Grammy Award-winning track 69 Freedom Special with Les Paul for Best Rock Instrumental in 2005 to providing ambient music for Shirley MacLaine. Barry has composed and produced for television, film, major record labels, and top 10 recording artists. He also received the Coalition of Visionary Resources Award for Best Music of the Year in both 2017 and 2018, and his music is used in hospitals, hospices, cancer centers, and medical practices.
Barry, who has worked with Dave Asprey, the "Father of Biohacking," reached the Billboard Top 10 in New Age albums with New York Times bestselling authors Dr. Joe Dispenza, Dr. Daniel Amen, Neale Donald Walsch, and Anita Moorjani. His innovative product development and musical branding have been featured in film, TV, and in PBS specials. 
As a speaker, Barry's presentations have been audience favorites, from medical grand rounds to national conferences. He breaks through even the toughest of skeptics by providing research, humor, and experiential processes that demonstrate the healing and transformational aspects of music, and how these "musical prescriptions" can be used in modern-day medicine. His music, which has been embraced by the medical community, provides a low-cost, non-invasive, non-pharmacological adjunct to treatments for insomnia, stress, depression, and pain.