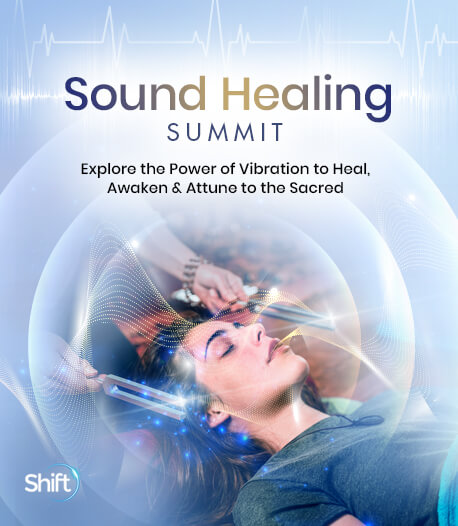 Program & Replays

Coherence, Creativity and Higher Consciousness: Tuning in to the Ancient and Very Modern Blessings of Sound and Music
Broadcast on June 27, 2022
With Steven Halpern
Hosted by Alec Sims
If you are new to the field, learning about the ancient history of sound healing (and key figures from Pythagoras to Edgar Cayce to Hans Jenny) can deepen your appreciation of the potential of sound and music to enhance your life. Together with Steven Halpern, we'll listen to a few short musical examples to balance our biofield and chakras, at the speed of sound. Learn how you, too, can invoke the power of sound to elevate your body, mind, and spirit.
In this session, you'll discover:
How brainwave entrainment soundtracks can deliver precise alpha and theta frequencies to enhance healing and creativity
The benefits of learning how to orchestrate your own brainwaves and balance your chakras
That some ancient cultures knew about brainwave entrainment
The opinions expressed here are those of the author/presenter and are not representative of Shift Network employees, customers, or other presenters.
Love this Speaker and What They Have to Say?
It can be yours to keep... forever.
Get lifetime access to the summit and bonus material by upgrading now!
UPGRADE HERE
Steven Halpern
Sound Healer, Master Musician, Composer, Producer, Author, Researcher, Educator
Steven Halpern, PhD, is a Grammy®-nominated, multi-platinum selling recording artist, composer, researcher, author, pioneering sound healer, and founding father of New Age music. His groundbreaking biofeedback research in 1973 helped establish the scientific basis of sound and music's effect on the human biofield and our subtle energy anatomy via his classic album, Chakra Suite.
Steven is a masterful musician who combines inspired and channeled compositions with sonic technology, and a focused intention of uplifting and nurturing body, mind, and spirit. As Marianne Williamson has said, "Steven Halpern's music has uplifted a generation of seekers. He has created a soundtrack for our evolutionary journey."
Through his recordings, his books (Tuning the Human Instrument and Sound Health), and hundreds of articles and media appearances, Steven has introduced sound healing, brainwave entrainment, bio-field balancing, holistic medicine, massage therapy, and brain-based education to mainstream audiences.