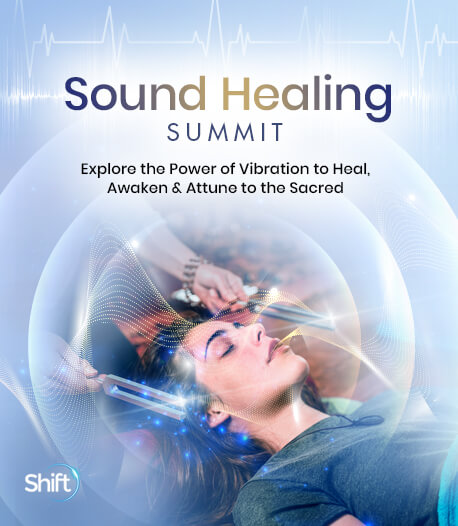 Program & Replays
Using the Power of Solfeggio Tuning Forks and SomaEnergetics Vibrational Healing Techniques to Ease Your Journey From 3D to 5D!
Broadcast on June 27, 2022
With David Hulse
Hosted by Phyllis Anne Douglass
We view this time of extreme polarization as part of our collective journey of awakening. Are we being pushed out of 3D — not to our utter ruin — but to soar into our destiny and fulfill our potential? David Hulse, CVSMT, will explore how the SomaEnergetics 5th dimensional techniques can help ease this transition for the pioneering light workers needed at this time. The Solfeggio frequencies serve as a bridge across the 5th dimensional curve connecting us to the vertical spiral of the upper dimensions.
In this session, you'll discover:
Use of Solfeggio frequencies with SomaEnergetics techniques to clear energetic blockages and open the portals from 3D to 5D
By clearing energetic disturbances, the perfection of who you were created to be can be manifested
The current polarization caused by 4D intensity can be integrated through sound and vibration, reducing the suffering of 3D
The opinions expressed here are those of the author/presenter and are not representative of Shift Network employees, customers, or other presenters.
Love this Speaker and What They Have to Say?
It can be yours to keep... forever.
Get lifetime access to the summit and bonus material by upgrading now!
UPGRADE HERE
David Hulse
Visionary Founder of SomaEnergetics, Certified Vibrational Sound Master Teacher
David Hulse, CVSMT (Certified Vibrational Sound Master Teacher), combines his decades of experience as a motivational speaker with years of research in metaphysics, science, sound, and spirituality to bring you an empowering experience. David's ability to gather all the fragments of truth from many different disciplines helps bring all of your experiences up to now into focus. Participants tell us that things in their life that seemed separate and fragmented suddenly come together after hearing David.
At the turn of the century, David's accelerating interest and research into the lost frequencies of the Ancient Solfeggio served as the spirit-guided catalyst for SomaEnergetics — a series of 5th dimensional techniques designed to awaken humanity to its potential using custom-made Solfeggio tuning forks. These sacred tones serve as a "vibrational bridge" to catch the evolutionary spiral to assist humanity to the next stage of our bio-conscious evolution! David is sounding the clarion call for lightworkers to help their friends and clients more easily navigate the journey from 3D to 5D through opening 5th dimensional portals using these powerful ancient frequencies.
David also serves as spiritual guide for the HeartLight Spiritual Center in Charlotte NC. Barbara Marx Hubbard wrote, "David Hulse is bringing good news to the world...his charismatic style, loving nature, and open mind make him a leading spiritual guide for our time." We invite you to join us for an inspiring moment with David Hulse and experience the power of SomaEnergetics!