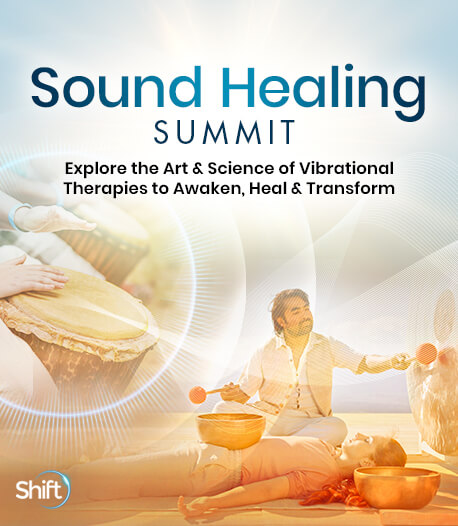 Program & Replays
Drumming as a Transformational Tool for Healing the Splintered Soul
With ~ Walking Crow
Hosted by Phyllis Anne Douglass
~ Walking Crow works from a place that remembers the first sound we connected to, which was the sound of our mother's heart in utero, like the beat of a drum. As we grow older, we move farther away from that deep connection. Through the sacredness of drumming and deeply listening to our body, mind and emotions, we can find our way home to a space of alignment and heart-centered connection with self, and a life we enjoy living. ~ Walking Crow shares how we can find wholeness through the beat of a drum.
In this session, you'll discover:
The importance of listening to the body for physical and emotional wellbeing
How the breath can bring you back into your esteemed self, after a lifetime of challenge
How the escapism of food, alcohol, shopping, TV, and other distractions keep us from living a balanced and healthy life
The opinions expressed here are those of the author/presenter and are not representative of Shift Network employees, customers, or other presenters.
~ Walking Crow
Medicine Man, Curandero, Healer, Drum maker
~ Walking Crow is a transformational shamanic healer, life coach/mentor, medicine man, drum maker, seer, story teller, philosopher, speaker, and media host whose emphasis is working with those who want to change their lives. His work in private practice includes workshops that teach others how to be in their bodies and come to peace with life's traumas, through working with the Chakra system and subtle energy of the emotional body. 
As a Shamanic drummer, ~ Walking Crow uses shamanic drumming to help others journey into other dimensions to find their spirit guides, spirit animals, gifts, healings or just to find answers in an organic way.
He was taught by the guides and spirits to birth (make) sacred drum medicine. He has been channeling the drum medicine for many years, and has birthed drums for many all over the world. He also hosts sacred drum birthing ceremonies.​