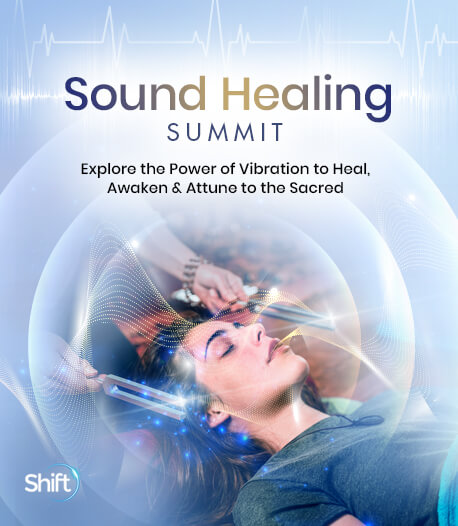 Program & Replays

The Fundamentals of Sound as an Energy Form
Broadcast on June 30, 2022
With Timothy Dixon
Hosted by Alec Sims
Explore the foundations of how sound manifests, and how it resonates with us on multidimensional levels. Timothy Dixon teaches us that sound is a complex energy form that affects us on the physical, psychological, and subtle energetic dimensions, whether it is in the standard range of hearing, or not. Enjoy multi-media audio and visual experiences that demonstrate fascinating sonic phenomena.
In this session, you'll discover:
The fundamental principles of how sound manifests, how we perceive it, and how it affects us
How sound vibrations resonate on the physical and psychological levels
How to apply the science of sound to heal ourselves and restore balance with the natural world
The opinions expressed here are those of the author/presenter and are not representative of Shift Network employees, customers, or other presenters.
Love this Speaker and What They Have to Say?
It can be yours to keep... forever.
Get lifetime access to the summit and bonus material by upgrading now!
UPGRADE HERE
Timothy Dixon
Sonic Alchemist
As a multi-instrumentalist (piano, synthesizers, didgeridoo, and Native American flute), Timothy Dixon uses his knowledge of sound to facilitate the profound and obtainable transformation that is available to everyone, that is humanity's gift within. Whether he is working with other artists in the recording studio, one-on-one, or bathing an audience in a rich soundscape of didgeridoo and keyboards, he pours his love of music and sound into everything and everyone who is open to experiencing it.
Timothy's world encompasses all aspects of sound and sound vibration. He is a musician, composer, sound engineer, and certified sound healing practitioner. Timothy is also pioneering the way in sound therapy through the invention and development of individually-tailored healing prescriptions called SonicRx.
Timothy started his musical journey as a classically trained pianist, but he very quickly realized that there was more to music than playing pieces composed by others. Inspired by the likes of Jean-Michel Jarre and Vangelis, his first synthesizer took him into the world of composing electronic music.
But there was still something else to add to the sonic tapestry that was becoming his world. He trained as a professional sound engineer in London in 1994, and started his career as a sound engineer shortly thereafter in a large recording studio in Belgium.
And yet, something else was calling to him, adding to the sonic tapestry that was becoming Timothy's life. In 2005 he met Tom Kenyon, a sound healing pioneer, who transformed Timothy's life and the way he experienced sound forever — he was introduced to sound as a healing modality. Shortly after this fourtunate life-altering encounter, Timothy became a certified sound healing practitioner. Parallel to this he was studying Reiki, and became a Certified Reiki Master in 2008.